LA (AND BEYOND): CRUMPLED TWENTY
By Nora Zelevansky / March 11th, 2009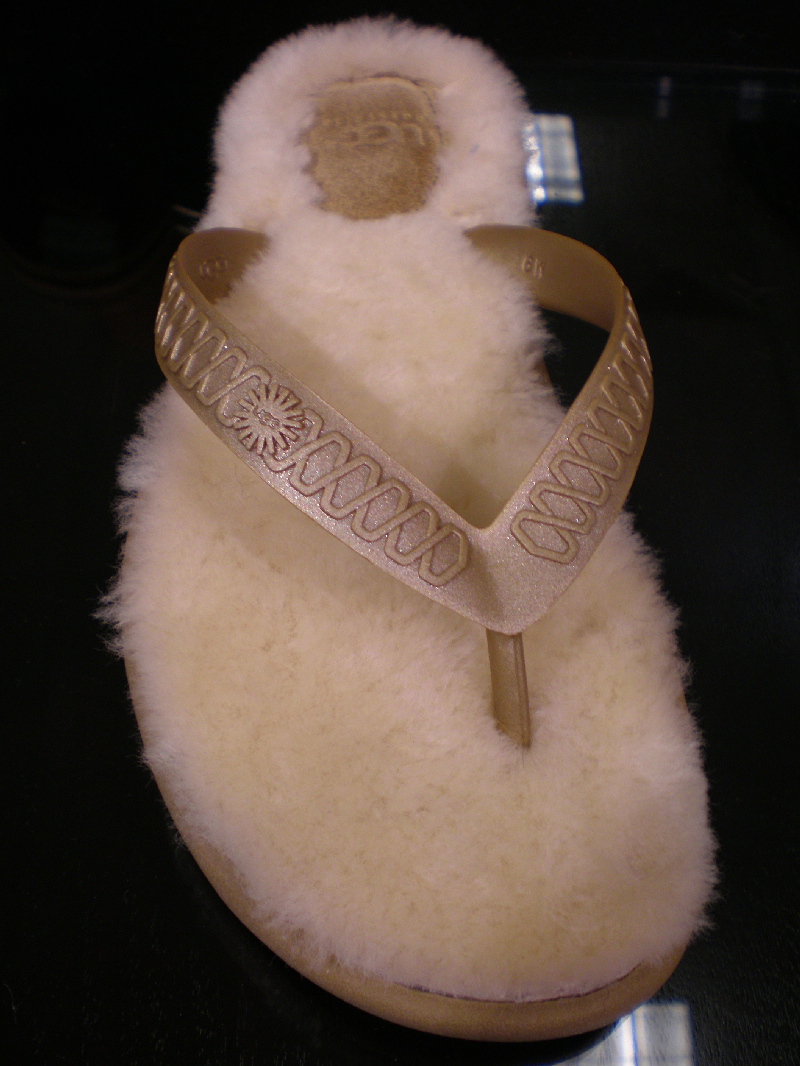 The Best Link Today:
Okay, so this isn't
quite
a link to another interesting story, which is what the "Crumpled Twenty" is meant to be.  But last night I went wandering around
The Grove
and, when I came upon this . . . hairy flip-flop, I just had to snap a photo and share.
Poor Ugg
.  I'm so hard on those well-intentioned Aussies and they never get to defend themselves. And, the truth is, there are extended moments (even now, chilly on my couch) when I wish I owned a pair of those cute comfy
"Cardy" Classic Boot
mofos.
But this; this is just a whole other level.  And, while I am all about the comfiest of the comfy of the comfy, these (ahem) Big Foot thongs . . . well, they come in fuzzy baby blue and bubble gum pink too and I actually think that maybe they should be outlawed.
Quick, before Britney Spears starts rocking them around town.
xo – N.
P.S. Something else I saw while perusing: a less-pricey jelly version of
Tory Burch
's classic flat for the coming season.  What do you think?  Hot or not so much?  Are we worried about closed-toe rubber–not so comfy?