LA (MELROSE PLACE): CRUMPLED TWENTY
By Nora Zelevansky / March 6th, 2009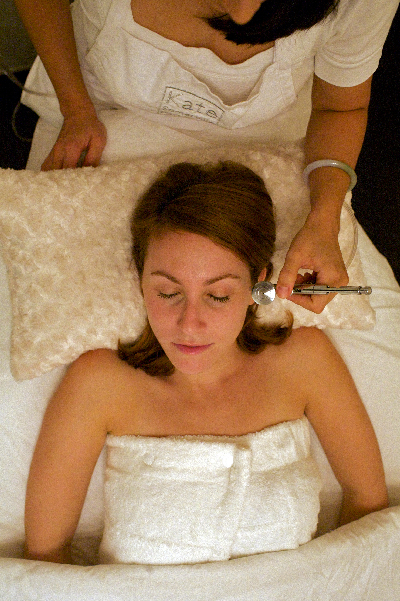 (Embarrassing Photo–By Vibble–of My Facial–Why Am I Putting This Up?)
The Best Link Today:
So, those of you who know me well, know that I can't get enough of
Kate Somerville
 (props to Cayli, who first introduced me).  My recent
Town & Country
article on Bridal Boot Camps included a K.S. element.  But this month, I have an
LA Weddings
article out solely about Kate Somerville's Bridal Skin Prep Regimen.
So, yes . . . a self-promoting link today.  What can I say?
xo – N.