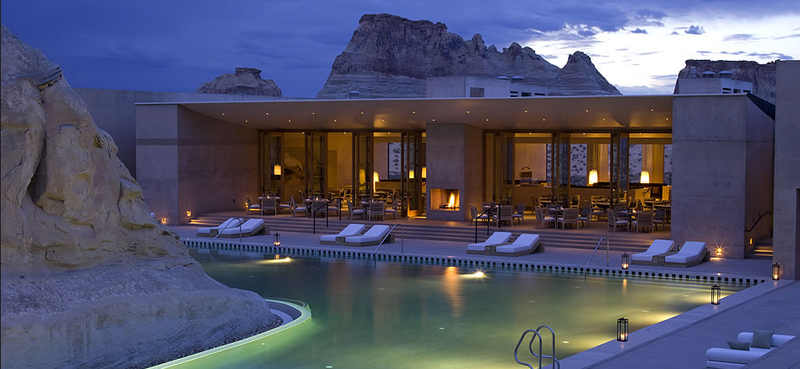 The way I see it, there's an upside to these occasional "Shameless Self-Promotion" posts and it's not just that I get to talk about myself.  More.  Not just that I get to talk about myself MORE.
No, but seriously, this way you get several stories in one: You can read about spas for any budget in my Daily Candy Travel (like Utah's Amangiri pictured above).  You can hear about brushes with fame on the Upper West Side in the 80's in my Huffington Post story or learn about the custom wedding dress experience in my first person feature in Town & Country Weddings.  You can even consider honeymoon destinations via my stories in Martha Stewart Honeymoons and Martha Stewart Weddings.
Or you can ignore this post altogether and hold out for tomorrow, when things on the LINT go back to normal (a.k.a. I obsess about food and jeans).
Choose your own adventure.
xo – N.