LA (SAN DIEGO): THE BEST BLACK-TIE TOBIKO
By Nora Zelevansky / January 28th, 2009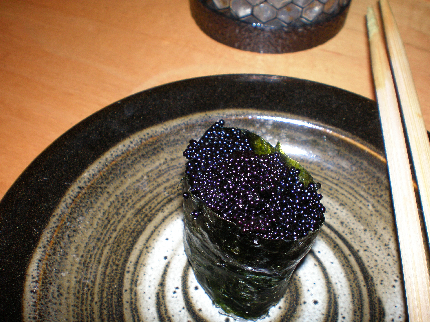 I guess I shouldn't be shocked.
 I mean caviar
is
traditionally black, but when A. & I were in San Diego this weekend, we had dinner at a sushi/pacific rim fusion spot called
Japenga
.  The sushi was totally decent, but, for me, the real stand out was the all black tobiko sushi.  It tasted fresh and
it looked swanky
and awesome.  I loved.
Anyway, just a little mention.
xo – N.