LA (AND BEYOND): CRUMPLED TWENTY
By Nora Zelevansky / February 19th, 2009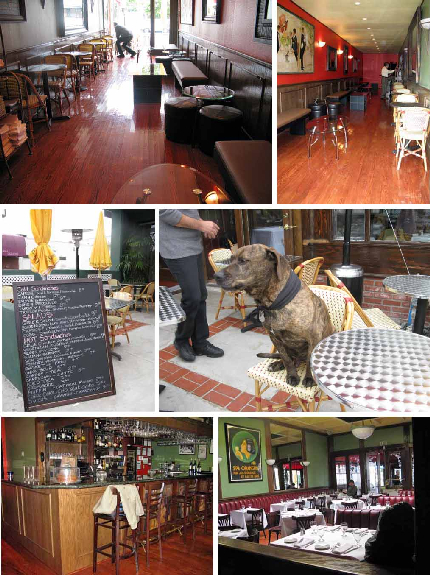 (Blackburn + Sweetzer's Pics of Newly Expanded Le Petit Bistro)
When
Comme Ca
is too busy to accommodate (which–even in this dreadful economy–is often), some peeps shuffle around the corner to less sceney
Le Petit Bistro
.  Okay, I admit, I've actually (shamefully) never been (I'll wait a long time for Comme Ca's fleur de sel cream puffs), but
Blackburn + Sweetzer
raves that this favorite French spot has expanded to include patio seating and a larger bar & lounge area for hanging pre-meal or for cocktails only dish sessions.  And I'm always in favor of more cocktail/wine spots in my hood.
Plus, if B + S vouches, then I believe.  I'll check it out and then go oui, oui, oui all the way home.
xo – N.
P.S.  Check out this
blogger collaboration
between B + S and Food Marathon, where they get together and eat their way through a few spots on Third Street.