LA (AND BEYOND): THE BEST CHAIRS
By Nora Zelevansky / March 4th, 2009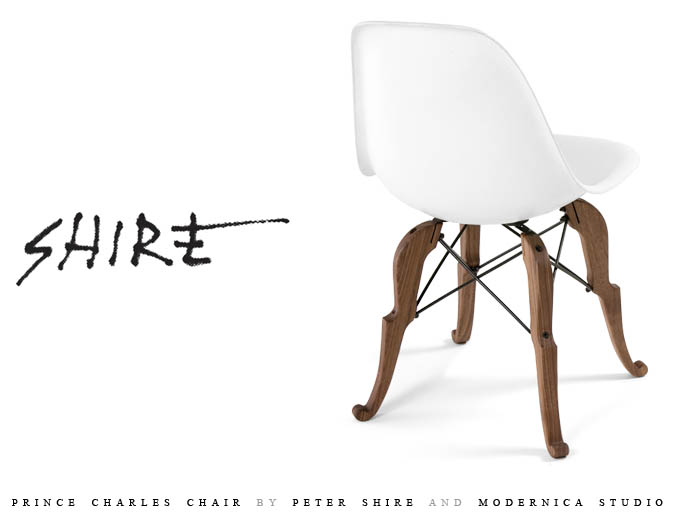 Despite my apartment's sometimes slovenly state, I do worship one cherished piece of furniture.
 It's a wire
Eames
-style Prince Charles chair with an artichoke-colored (almost olive) leather "bikini pad."  The chair came from LA's own
Modernica
.
See, long before
American Apparel
made a big to-do about sweat shop-free, socially-conscious local LA production, brothers Jay and Frank Novak were creating beautiful furniture in our own not-yet-swanky Downtown.  This week the duo (which is actually a very welcoming storefront on Beverly Blvd right near BLD–yum) celebrated 20-years of building beautiful hand-crafted modernist pieces from George Nelson Bubble Lamps to their signature Museum Bench.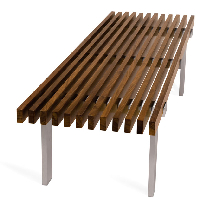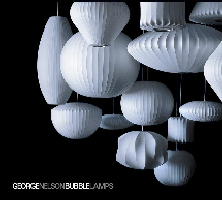 (Museum Bench and George Nelson Lamps Respectively)
At the well-earned 20th Anniversary party, the owners featured their Prince Charles Chair with limited versions by Peter Shire (described as a blend of "Mid-Century, Memphis and European Antiquity"), some with custom bikini pads in unusual colors and patterns from marble-esque to a romantic tree-inspired design (below).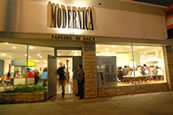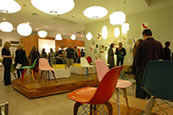 (20th Anniversary Party at Moderni
ca)
Oh, if only I could populate my world with these chairs.  I'd truly be happy as a clam.
A Mid-Century, Memphis, European, bikini pad-obsessed clam that is.
xo – N.