LA (BEVERLY): CRUMPLED TWENTY
By Nora Zelevansky / March 19th, 2009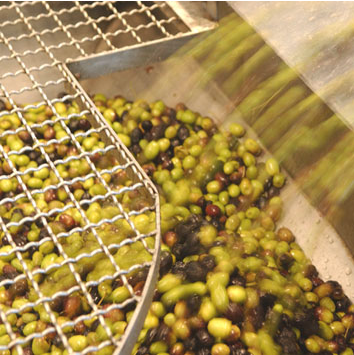 Last winter (as in 2007), Andrew and I road-tripped up through Northern Cali all the way to Portland and back.  That trip was one of the best I've
ever
taken in my life and, one of these days, I promise I'll blog about all the great spots we discovered along the way. Some day soon.  Promise.  Every time I think about that trip, I wish I was on it again. looking out the window at snowy Mount Shasta.  If you've never taken a winter road trip, I really recommend.
Anyway, Andrew grew up traveling all over the globe with his sister and documentarian parents (whose latest PBS segment
"Journey To Planet Earth: The State of the Planet's Oceans"
with narrator Matt Damon debuted yesterday).  And my parents took C. & I from Europe to Mexico City, but neither Andre nor I had ever been to wine country.  We ended up staying at the lovely 
The Lodge at Sonoma
 and exploring vineyards in the general vicinity before driving up through Napa en route to our next destination.
And, as much as I enjoyed the wine tasting, I loved the olive oil tasting at
The Olive Press
 most.  I guess that's not surprising, since I'm an olive and olive oil fanatic, but I hadn't really known about the nuances of different varieties: some are more bitter, sweeter, lighter, saltier, tangier, thicker, thinner, infused with jalapeno or garlic.
They're almost
all
amazing.
Today,
Daily Candy LA's
 Weekend Guide included an olive oil tasting this Saturday at
GRACE
(in association with the
California Olive Oil Council
).  GRACE is truly one of LA's best restaurants.  In fact, after that road trip, I wrote a store for
The LA Times
about high-end restaurants and resorts joining the locavore movement and GRACE was the first spot I mentioned.  This eatery has a few great "special" nights, including their donut bonanza, which is truly not to be missed.  Beignet, anyone?  I know it's not technically a donut, but c'mon.
Anyway: donuts and olive oil.  Seriously, does life get better than that?
xo – N.
P.S.  Sadly, I never get to Boston, but
Tasting Table Everywhere
's post today is about restos in Beantown, so: Here's a shout out to all you Boston lovers and livers (M., V.,you know who you are).