BROOKLYN: THE BEST ROASTED VEGGIE SALAD
By Nora Zelevansky / April 15th, 2009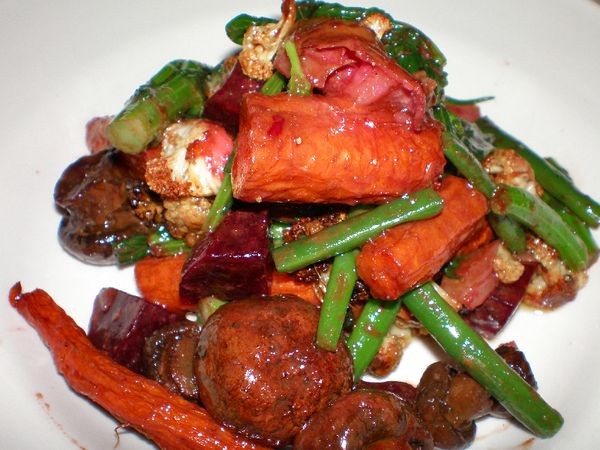 (CLICK TO ENLARGE IMAGE)
An hour and a half.  That's how long we were told we'd have to wait for a table at Carroll Gardens' Frankies 457 this Saturday evening at 7pm.  I'll admit that I was discouraged, but there was no way S. & I were giving up after glancing hungrily at the menu.  (Our friend A.P. and S.'s hubby R.W. were kind enough to humor our foodie madness, against their better judgment.)
To waste time, we checked out the scene new Frankies-owned bar/gastropub on the corner, Prime Meats (which had some pretty good looking charcuterie and soft pretzels), and then made our way to the pub on the other corner to sit and drink and wait.  I, of course, ordered a Guinness cause I'm in my weird stout obsessed phase.
Here is my handle; here is my stout.  Oh.  That's spout.  Whatever.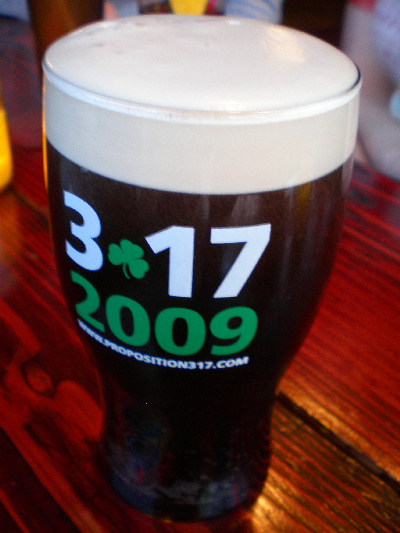 (IGNORE THE DATE–I GUESS THEY'RE STILL LIVING IT UP ST. PATTY'S STYLE)
And drink we did, for about 30 seconds before my phone rang and I picked it up to hear a man bark, "Your table is ready now.  Unless you want to give it up."  Oh, so by a "90 minute" wait he meant a "23 minute" wait.  Now I get it.  Waiting for a table at Frankies is like a hazing experience, meant to weed out the weak.  It's like on TV dramas when a good-hearted, but tough teacher makes a class nearly impossible in the beginning, so that only the truly dedicated will stick around.  Well, two Frankies (wherever you are!), we stuck around all right.  We are the real deal.
Anyway, the pastas were, of course, delish.  But I want to take a moment and give some props to the apps, which sound simple, but are just killer here.  Above is an image of the Roasted Vegetable Salad, at which I normally would have scoffed at a yummy Italian spot.  Why eat veggies when meatballs abound, right?  WRONG.  You are not tough enough for this class.  Go find Special Ed.  These (as the picture almost indicates) are no ordinary roasted vegetables: the assortment is varied, the ingredients are fresh and the flavor goes on for miles.
Also unmissable: the charcuterie plate and the Buffalo Mozzarella & Arugula, which–again–is simple, but seasoned to perfection (and lactard friendly, being buffalo and all that).
So, that's Frankies in a nutshell.
Dost thou have the courage?
xo – N.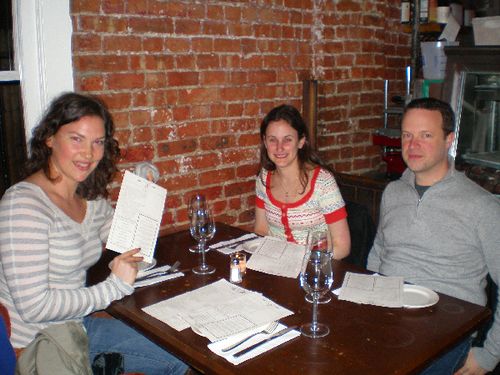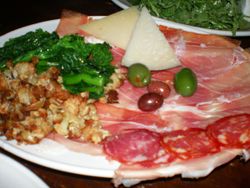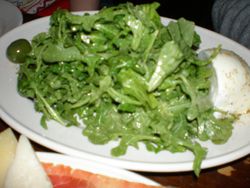 (CLICK TO EXPAND IMAGES: A.P., S & R.W. After The "Long" Wait, Charcuterie, Buffalo Mozzarella)