LA (AND BEYOND): CRUMPLED TWENTY
By Nora Zelevansky / April 22nd, 2009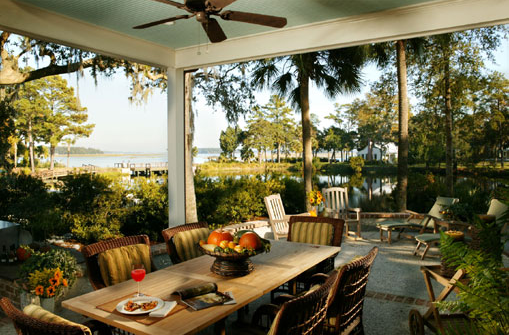 The Best Link Today:
Must toot my own today, as today's Daily Candy Travel by moi (edited by P.) is a round-up of resorts around the world where you can pick, pluck, catch, choose and ogle your own ingredients for high-end meals and spa treatments.
Above is an image from a porch of one such hotel, The Inn at Palmetto Bluff in South Carolina, which I think is just heavenly.  The below image of one of their bathrooms makes me even happier.  I mean, seriously, I LOVE a good hotel bathroom and this one looks all white and bleached out and clean and springy and lovely.
Sign me up for it all!
xo – N.