LA (SANTA MONICA): CRUMPLED TWENTY
By Nora Zelevansky / April 13th, 2009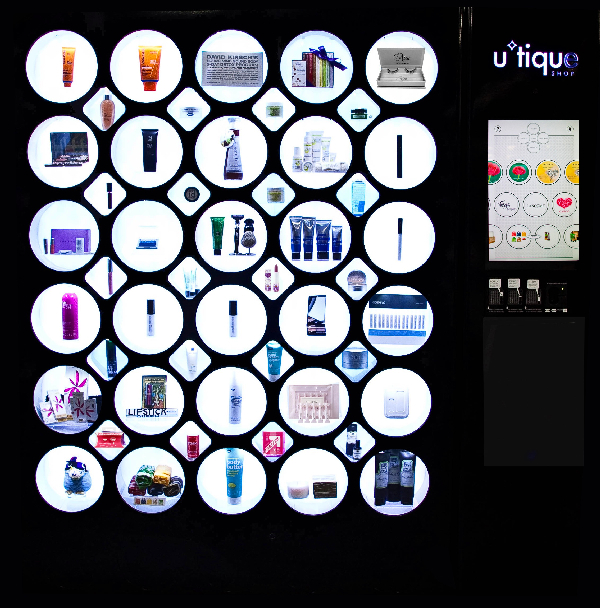 The Best Link Today:
Self-promotion time, bitches!  Fry like bacon, Freshman Bitches!  I don't know what's wrong with me today.  ANYWAY, today's Daily Candy LA is compliments of moi.  Beauty Mecca STUDIO at Fred Segal is launching their crazy automat-style Ut*que luxury shop with carefully edited beauty products and must-have knick-knacks at the touch of a screen.  Crazy crazy stuff.  Soon they'll be all over the country, but, for now, the buck stops here in la la.
Sure beats the eau de cardboard stale Doritos I bought at my last vending machine encounter.  Or the Famous Amos cookies that got stuck so many years ago at college.  So go check it out, bitches!  I have no idea why I keep doing that.  I'll stop channeling Paris Hilton now (and Parker Posey in Dazed & Confused).
Lick me all of you!  (Okay–just one more for Parker).
xo – N.