LA (THIRD ST): THE BEST SIBERIAN LACE
By Nora Zelevansky / April 6th, 2009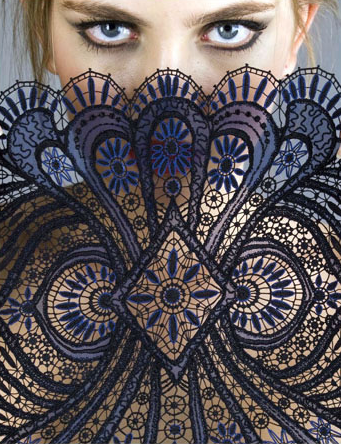 We worldly fashion industry folk
(and I use that designation loosely for myself–

folk

, I mean) are so used to good style initiating in NYC, London, Paris, Milan and Tokyo that we're actually surprised when an amazing designer emerges from elsewhere (LA, Portland, Berlin, Thailand, Target, Siberia, Macy's).  But, for visionary boutique owner Maggie Wachsberger, "elsewhere" is the main foc
us.
Perhaps Maggie's own European roots inspire her love of travel and fledging designers, but either way her new introductions–found on global excursions–elevate LA's shopping scene.  In fact, at her Third Street shop Malgosia (newly re-dubbed Modern Sage), her passion for the unique has inspired everything from unabashed pro-Obama window displays (pre-election) to racks of the newest and greatest talents scouted from New Delhi to Brazil.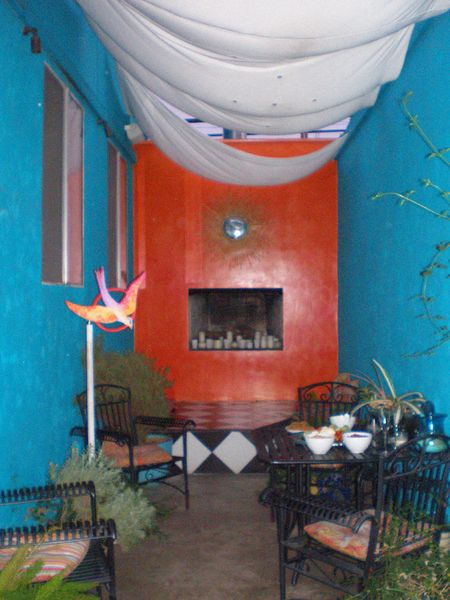 (The Sweet Courtyard at Third Street's Modern Sage, formerly Malgosia)
Now, Malgosia is reborn as
Modern Sage
and, though the shop may soon convert to an appointment-only showroom-like space, the website is up-and-running for shoppers all over the world.  Maggie has always been socially conscious, but her newest slew of designers for Modern Sage are small business owners (many of whom are either from WAY outside-over-there or based right here in LA), who employ female craftswomen in developing areas, favor ecologically responsible materials or support philanthropic causes.
One primo example: Up-and-comer
Marina Shlosberg
, a Russian model living in London, who designs pieces using Siberian lace made by hand in one tiny village, thus breathing life into their economy: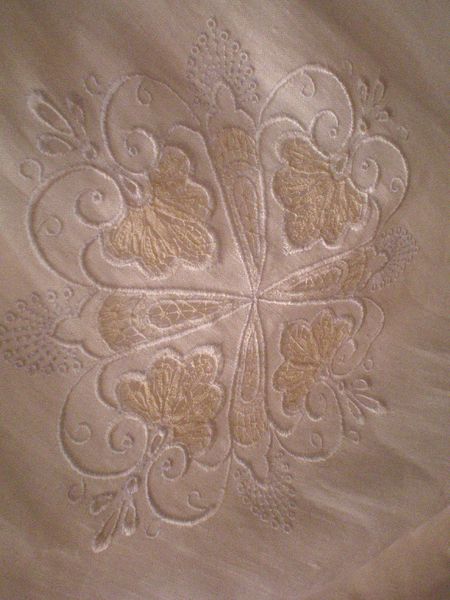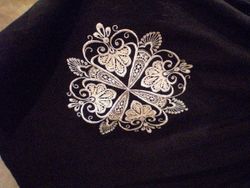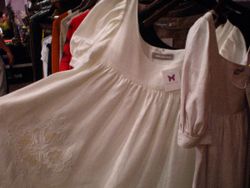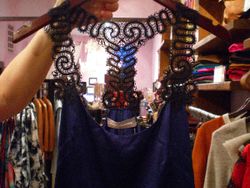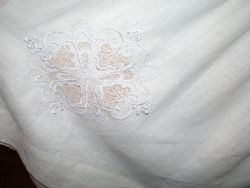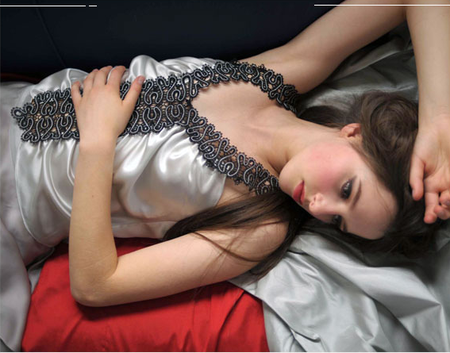 (CLICK IMAGES TO ENLARGE: Marina Shlosberg's Lace Touched Pieces)
And Marina's lace trim is just the beginning.
So,
folks
, you can take a trip around the globe without leaving home; some glitter found amidst the LINT.
xo – N.