LA/NYC (AND BEYOND): CRUMPLED TWENTY
By Nora Zelevansky / April 28th, 2009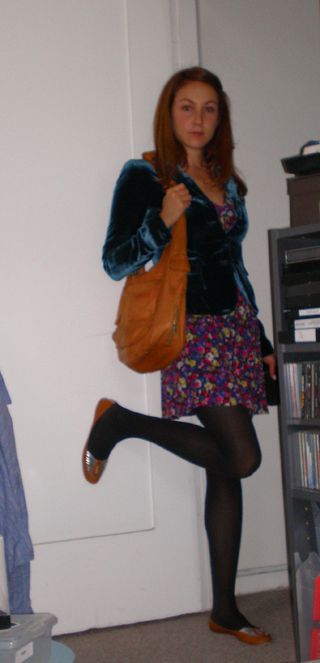 The Best Link Today:
Okay, not to toot my own horn, but (ahem) toot, toot.
Okay, for some reason, that really didn't end up sounding so cool.  Whatever.  Turns out my early 1990's Betsey Johnson reminiscent Top Shop finds (all floral) were the right way to go (see above pic The Drewser snapped a couple days ago, although you can't really see how deeply awesome the dress actually is), as Who What Wear ran a whole story on unfussy florals today.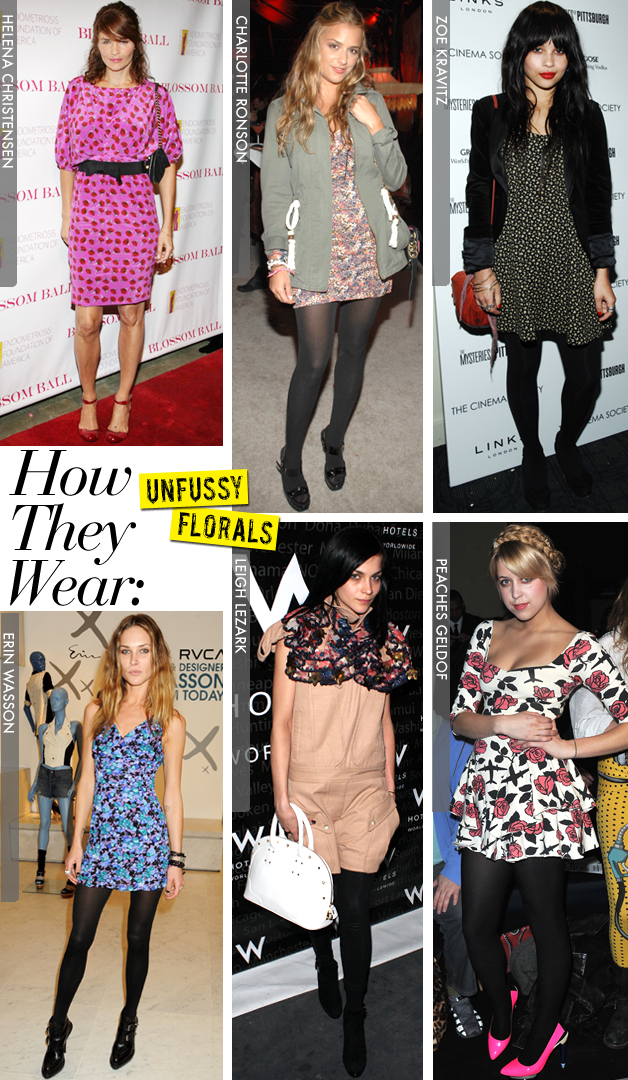 They didn't include Top Shop on the list, but if you live in London or NYC or even want to order online, I'm here to tell you that they are stocking tons of great floral numbers.
Okay, now I kind of want those hot pink pumps above.  And the black and daisy number I rocked to eighth grade graduation.
The desires are endless . . .
xo – N.