PALM SPRINGS: THE BEST HANGOVER CURES
By Nora Zelevansky / April 1st, 2009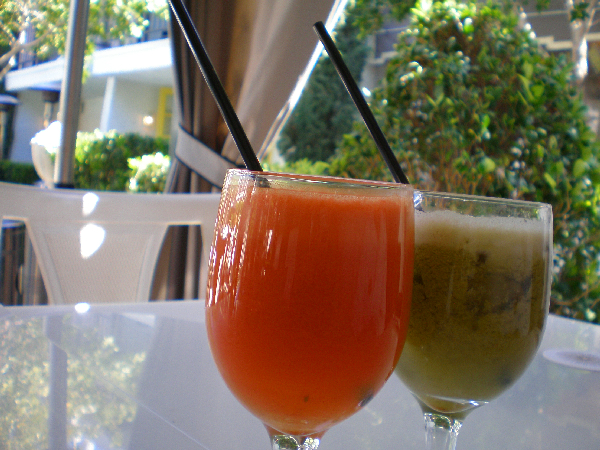 At the risk of sounding like some desert tweaker
(rambling a mile a minute about cacti, magic shrooms and Burning Man), I'm going to rave about my mini-trip to
The Viceroy Palm Springs
.  I know. I know. I'm like Palm Springs
obsessed lately
, but each spot is so different that the trips really differ.
But I promise to keep it short.  Not POCKET LINT short.  Like actually short.  Or at least mostly pictures. Shit, I'm already rambling. Maybe I
am
a tweaker?
(My Comfy, Pretty Bed)
My traveling companion (okay, my mom) and I arrived in the late afternoon to discover our lovely room and a delightful yellow package of
Estrella Spa
products: Lemongrass, Lavender and Sage Body Scrub, Body Lotion and SPF.  We grabbed that handy sunblock and hauled ass to the pool for the last hour or so of light, where I waded in literally a bath water warm pool.  Heaven.  I mean,
sigh
.
That evening we headed over to the spa for a cocktail party (pineapple, rosemary and ginger vodka drinks) with a mini-sampling of spa treatments from
Kinara
's Red Carpet Manicures (the beloved LA spa has a new partnership with Viceroy Palm Springs and my hands have never felt so soft as after their sizzling, Alka-Seltzer-like skin treatment) to the most amazing reflexology.  I ask you: Is there anything in life better than a foot massage? I really think not.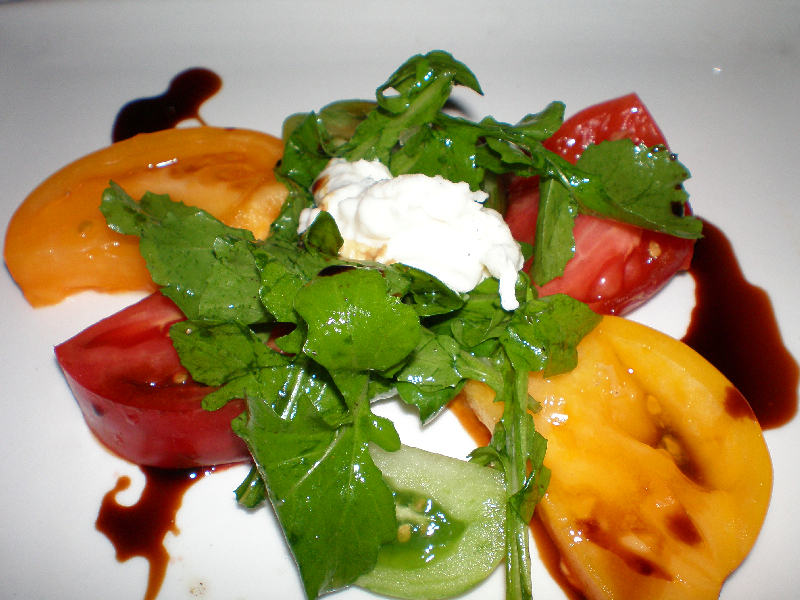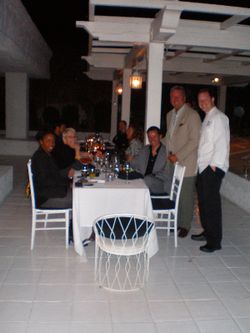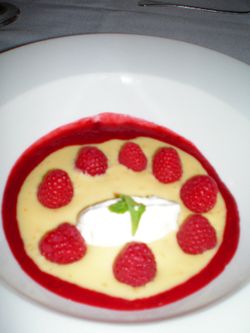 (CLICK TO EXPAND: Burrata and Five Tomato Salad, Hanging–Post Outdoor Dinner Party–With The Viceroy's Chef James Bailey, and a Lovely Meyer Lemon and Raspberry Dessert)
The dinner party was delicious, fresh and surprisingly light (prepared largely with local ingredients). Not only did we get to chat with Olga from Kinara (who is hilarious and charming), but, afterward, we also got to pick Chef James Bailey's brain, always a treat for me. He dished about one of his go-to Palm Springs haunts:
Matchbox Pizza
.  But he also mentioned this place called
Cheeky's
, where they offer an entire Bacon Flight from honey-cured to jalapeno.  Hmm . . . bacon.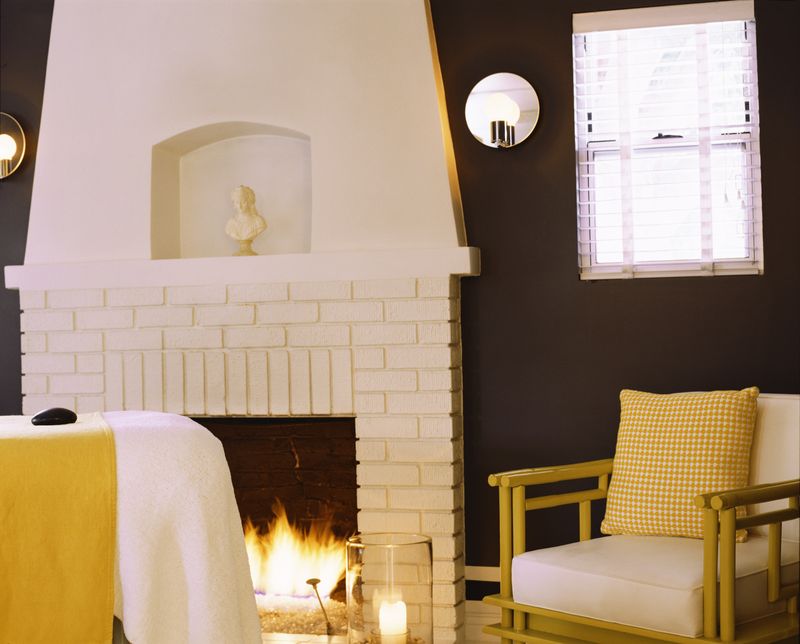 (The Estrella Spa's Fireplace Room)
The next morning, my mother and I both had spa fab treatments.  I luxuriated in a massage and scrub with Estrella's signature aromatherapy blend (made in-house), while my mother had the Lava Shell Massage (where they heat smoothed shells and drop a tea bag-like sack inside).  Did that sound dirty?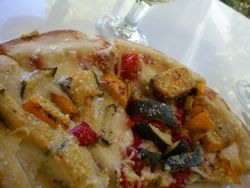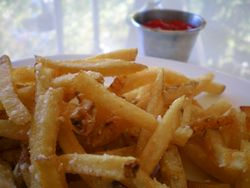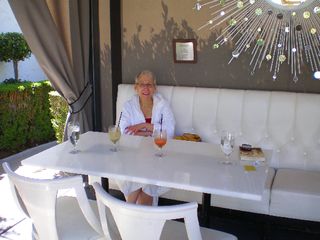 (CLICK TO EXPAND: Pizza, Signature Parmesan Truffle Fries, My Mother Lounging poolside at Citron)
Next, we grabbed lunch poolside at Citron and started with the signature juices like the Asparagus, Lemon and Cucumber combo (like drinking a salad) and the tastier Hangover Helper with Apple, Carrot and Ginger (featured in that initial picture above).
Soon, we were off on a hike and to check out the new
Ace Hotel
(very cool–I LOVE the Portland one too) and then, finally, to
The Desert Premium Outlets
.  I won't bore you with the details, but suffice it to say that The Outlets have crazy stock right now because people haven't been shopping.  Think Prada. RUN. DON'T. WALK.
I guess I didn't really keep this so short, but such is life.  Sue me:)
xo – N.