LA (AND BEYOND): CRUMPLED TWENTY (SALE!)
By Nora Zelevansky / May 5th, 2009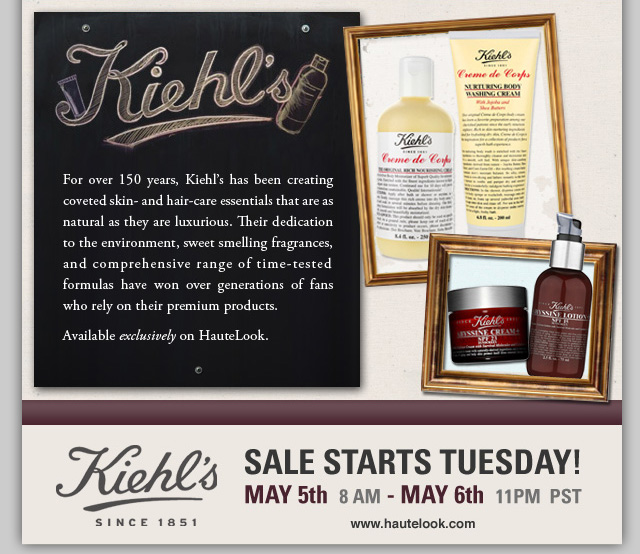 The Best Link Today:
Beauty sales are an elusive thing.  Generally, products don't go out of style seasonally (like so many baby doll dresses), so a product sale is must-attend.  This time, you don't have to leave your desk, as Haute Look is having a two-day online Kiehl's bonanza.
Cause, yeah, it's about time you stopped putting on disguises and begging for samples.  For real.
xo – N.