LA (BEV HILLS): THE BEST BLOW OUT
By Nora Zelevansky / May 29th, 2009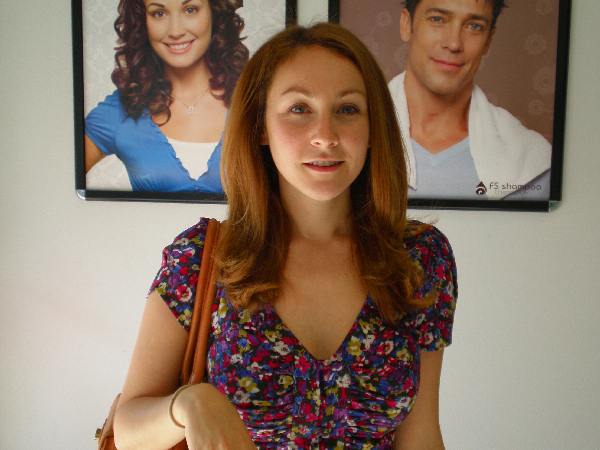 If you can look past my slightly strokey expression, my hair looks pretty damn good, no?  Especially since I need a haircut desperately.  Well, it's all thanks to Fantastic Sam's on Doheny.  See, any of you who spend even a fraction as much time dealing with your hair as I do will understand: a blowout can feel like an enormous luxury.
First of all, for some unexplicable reason, hair always looks better when someone else does it (unless they pull out the hairspray).  Second, reading a magazine, instead of toiling away with a round brush, is just amazing.  The problem is even a blow out can be pricey and most of us are not really in the market for extra expenses at the moment.
Turns out, though, that completely unflashy, inexpensive Fantastic Sam's on Doheny is the official blow out destination for everyone: even celebs, Four Seasons Beverly Hills guests and other people with extra cash.  Suddenly, the city's best blow out is an "affordable luxury."
And here's the thing: they don't just do a regular old blow out.  This spot offers varying types of blow outs, including a signature version that gives you that whole coveted Farrah-flip kinda look using like ten round brushes as curlers (see the girl below, who was nice enough to let me photograph her post special blow out, even though I was just some weird stranger).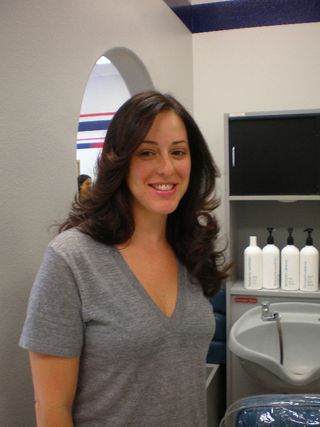 Regulars (and there are many) actually keep shampoo here too, so they can come in and get their hair done for the week (or half the week) just as they would at home.  And the best news?  The family owners opened a cushy mani/pedi spot next door, so you can get your blow out, manicure and pedicure and walk out looking all coiffed and pretty for like $55.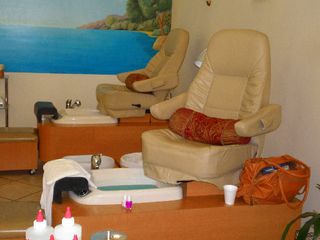 Crazy, no?
Actually, I think that's called Fantastic.
xo – N.