LA/NYC (SALES): CRUMPLED TWENTY
By Nora Zelevansky / May 6th, 2009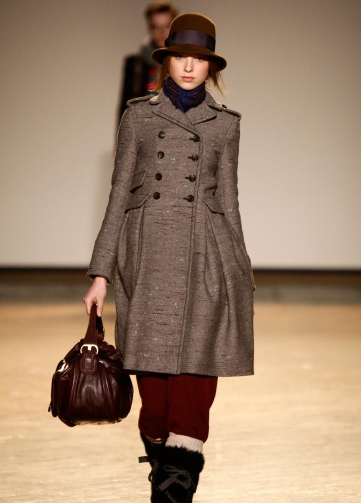 The Best Link Today:
Okay, peeples, it's a Marc by Marc kinda day, which in my book means it's a good one.  Not only is the LA store starting their 40%-off sale aujourd'hui, but Gilt Groupe is hosting a Marc by Marc bonanza online today too, where sweet $450 dresses are now in the vicinity of $168.
What else?  Well, while the LA Rebecca Minkoff sale won't happen until May 15th-17th (at 8213 W. Third Street–Avita's former digs between Milk and Toast) from 10am-7pm ('til 5pm Sunday), the NYC Sample Sale starts TODAY and extends until May 10th at 33 W. 17th Street (between 5th & 6th) from 10am to 8pm. Personally, I'm a totally sucker for her bags.
Also, three cheers for those of us headed to the 100 degree desert this weekend: Barneys Outlets all over all starting their special 50-70%-off sitch tomorrow, as well.  Now maybe I can afford that leather bomber jacket for next fall.  I keep dreaming of it.  Sad.
Poor, poor POCKET LINT.  Oooh.  Double meaning.  Get it?  At least I still got my smarts.  Well.  Kind of.
xo – N.