SCOTLAND: THE BEST REASON NOT TO POST THIS WEEK
By Nora Zelevansky / May 10th, 2009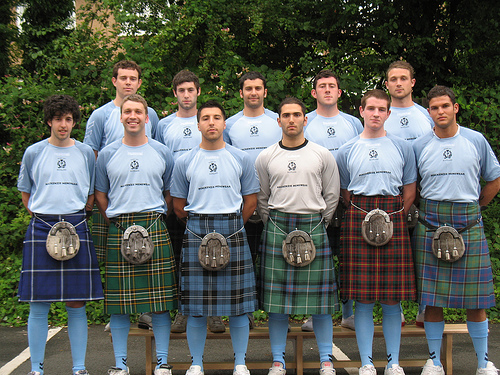 Okay, I don't know what this picture is about, but it came up when I Google searched kilt images, so . . . here ya go.  I'm off to Scotland, lads and lassies, and may not really have Internet access regularly.  Plus, it can be hard to type while double-fisting a finger of Scotch and bagpipes.  Or so I've heard.
I promise to return bright-eyed and bushy-tailed, though, on Monday, May 18 (a.k.a. next Monday). In the meantime, have a great week!
Oh, and this is where I'm really going, at least for part of the time:

xo – N.