LA (AND BEYOND): THE BEST CHEAP ACCESSORIES
By Nora Zelevansky / June 11th, 2009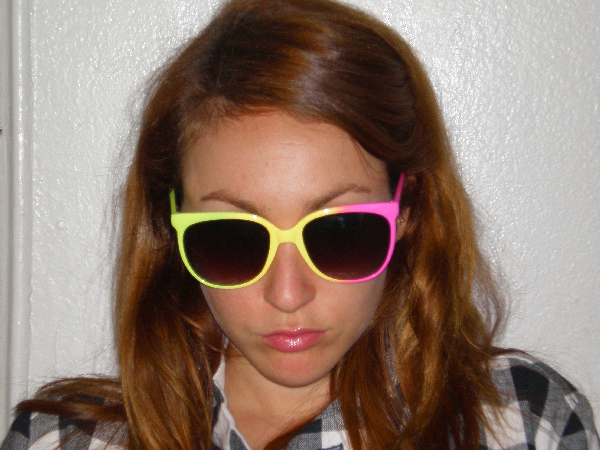 I don't know if this is true for all of you, but every once in a while, I come upon an item that brings me joy each time I put it on or lay eyes on it around my house.  It may not be my coolest piece or the most enduring, but it's just . . . well, cheerful, I guess.
That's how I feel about my new $5.80 sunglasses above.  They're just a little bit silly and they make me oh so pleased.
Normally, while I happily don disposable clothing from the likes of H & M and Targét (especially for trend pieces that I know I'll only wear for a short period), I don't really go for inexpensive accessories.  Like any proper LA-ifed New Yorker, I like my bags, shoes, scarves, wallets and, yes, sunglasses luxe.  But, last week, when I wandered into For Love 21 (Forever XXI's accessories specific shop at the Beverly Center), I was kinda blown away.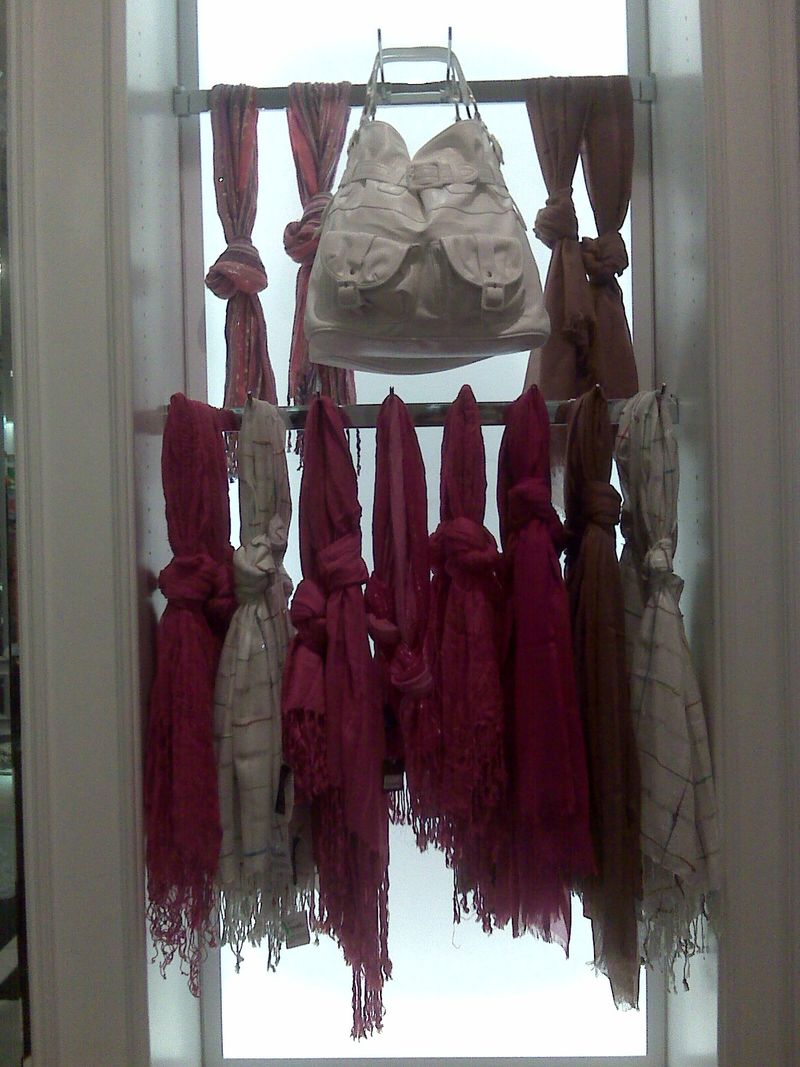 (A PINK SCARF SECTION–Taken with my Blackberry–sorry!)
I've been in there before, but I think they just recently stepped it up a serious notch, no?  The scarves are so pretty (in a rainbow of colors), the beach totes are fab and the sunglasses?  Well, I mean, need I say more?  I'm broke ass, so I only spent the $6 for these happy glasses. But I intend to return and feed my scarf addiction ASAP.
Meanwhile, the plastic glasses sure do make me chipper (all for less than the price of a Chipotle burrito–yum).  Sorry, you say "Beverly Center" and I think "carnitas."
Wait, let's take a look at those goofy glasses again.  Clearly, they make me goofy too.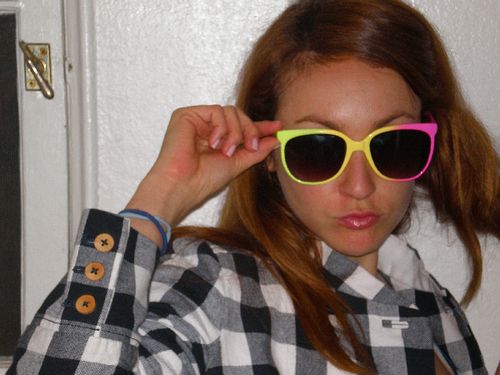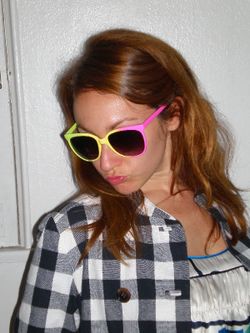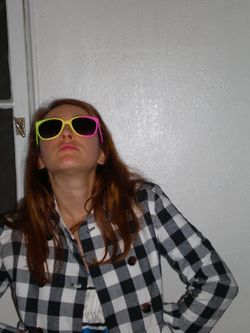 YAY!!!!!  OMG–I'm so lame.  Hee.
xo – N.