JAPAN/FRANCE (AND BEYOND): BEST NEW ISSEY SCENT
By Nora Zelevansky / June 23rd, 2009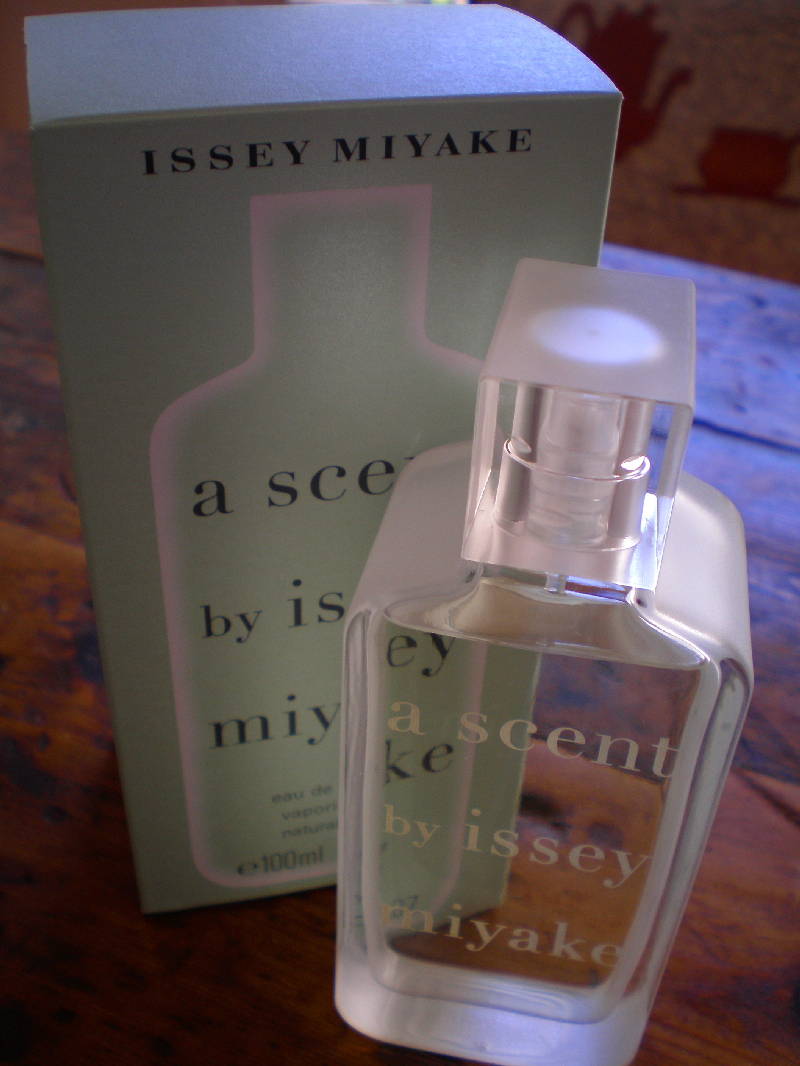 In 1992, when designer Issey Miyake launched his first fragrance, L'Eau d'Issey, we were still innocents.  We didn't know from a second Bush.  We couldn't give a crap about some chick Monica Lewinsky's soiled dress.  (Not that we really care now either.)  Teenage boys wore Starter jackets (or flannel plaid shirts in Seattle).  Girls wore bamboo earrings and a bad attitude (or at least posed that way).  And the concept of unisex fragrances was just coming into vogue.  CK One was just a dot on the 1994 horizon.
Other Issey scents have followed, but now (for the first time in seven years) the designer is launching a new fragrance simply dubbed: a scent by issey miyake. (That's all lower case folks, like the cool kids on iPhone and Crackberries do).  And, although times have changed, the designer has stripped the fragrance and design down to its core, just as he did the first time around.
Just look at the transparent bottle–how cool, right?  Miyake has conceived the fragrance and packaging concept like he has his newest clothing endeavor, a line called A-POC (A piece of Cloth), which also strives to strip the concept of clothing down to it's most basic level.
Personally, though I experiment more than the average person, the fragrances I love tend to skew "fresh" or "green." That is actually not just a descriptor, but a technical category of fragrance (and is not to be confused with "green" like "eco" cause there ain't no patchouli here).  And, as Miyake's goal seems always to create fragrance that smells like air, we're a sympatico match.  I like scents that smell like clean, if that makes any sense.
This fragrance is in the vein of the first, which is good with me.  I was a devout wearer.  It's described as "green-floral-woods" with notes of verbena, hyacinth and jasmine.  But it has a slightly more herbal, earthy note that recalls this current moment's preoccupation with a return to the land, back to basics, local farms, organic growing, low maintenance bohemian living, dinner parties served to cushion poised guests reclining on the living room floor, jewelry and crafts made by hand.  Miyake seems to project all this and then modernize and sterlize it, underlining the simplicity with the cleanest lines (the fragrance's bottle) and a crispy scent.
a scent by issey miyake actually doesn't launch until September, but I feel fortunate to share the goods with you now.  I know I'll be sporting a new fragrance.
Have a very Zen day.
xo – N.