LA (MELROSE PLACE): THE BEST NEW MASSAGE DEVELOPMENT!
By Nora Zelevansky / June 1st, 2009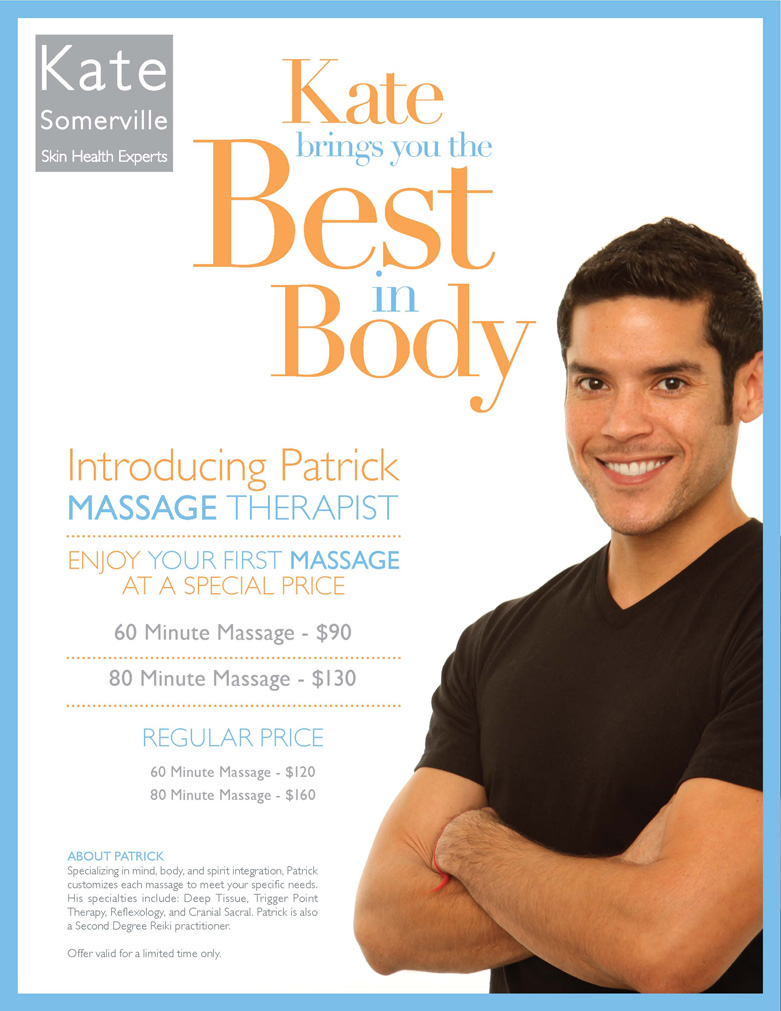 Okay, okay, I admit it!  I haven't even been yet, BUT I just know that when Kate Somerville starts offering massage, things are getting good.  You guys know I'm a die hard devotée (not to be confused with a Die Hard devotée: I mean I like the movie, but . . .), so this development is music to my ears.
K.S. doesn't take anything lightly.  Facials are never just fluff.  Though the aromas are amazing, the cucumber water is dreamy and the rooms are luxe and cushy, the treatments are never JUST about relaxation.  The "Skin Health Experts" are all about result-oriented treatments and products (just ask my skin, which is currently breaking out cause I ran out of their toner and used some other shite).  I'm also late on my regular facial with Miss Lili, who I adore!  So, the massages will probably change your life.  I'm just saying.
xoxoxo – N.
K.S. Eyelashes, K.S. Bridal Boot Camp for Town & Country, More K.S. Boot Camp for LA Weddings