LA (STUDIO CITY): THE BEST CURLY HAIR REFUGE AND SHAMPOO/MASSAGE CHAIRS
By Nora Zelevansky / June 10th, 2009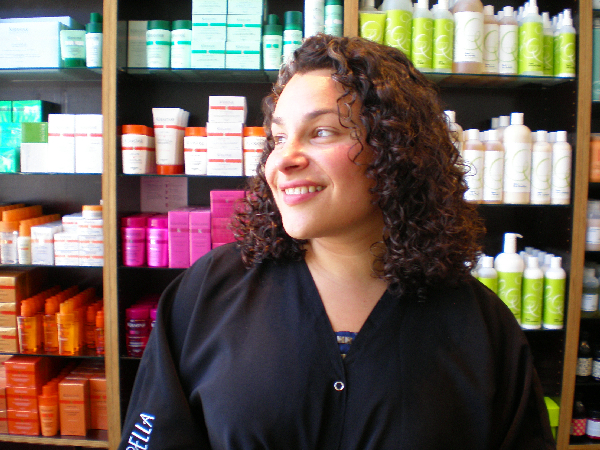 My hair is a hybrid. 
But not the energy saving kind.  No, my hair actually takes extra energy (READ: irons, dryers and other heavy artillery).  It's not really curly, wavy or straight.  It's sort of a frizzy mixture of all three with a cowlick at the front for effect.  Once in a millennium, I let my hair go au naturale and it actually looks cute.  But, inevitably, if I try it again the next day, it's "Hello, Cowlick. We meet again."
Not so for my sister.  Yup, that's her above.  And before you go asking if we're adopted or if she's actually my South American cousin or whatever, I'll just reconfirm: yes, we are full sisters.  She just got all the dark features (tan skin, full lips, brown eyes) and I got all the light (green eyes, pale skin, red hair compliments of Román Salon–you know how it is).
Anyway, she is actually pretty wash and go, but don't ever say that to her because she will flip out on your ass about how terrible curly hair can actually look in almost all weather conditions.  (She once referred to a humid summer drizzle in Austin, Texas as 'anti-Semitic.')
So, you can imagine her total and complete joy when I told her about this curly hair spot, Capella Salon, on Ventura that I've been dying to check out.  I needed her to play guinea pig.  Though the salon has been around for awhile, owner Shai Amiel revamped the place quite recently and the face-lift has done it well (at least judging by the before and after pics he showed me).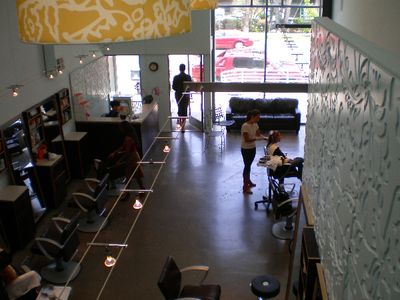 [AFTER . . . DUH]
Shai is incredibly friendly and down-to-earth and he immediately got started on C.'s locks.  She was instructed to show up with dry hair untouched by product (which was traumatic for her, as it has literally been years and years since she went out in public without serious product involved).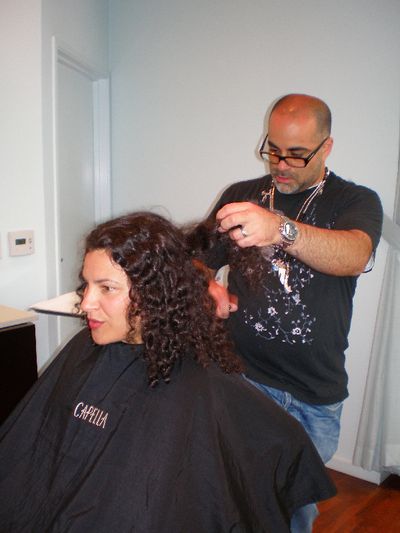 [SHAI STUDIES C.'S PRODUCT-FREE CURLY TRESSES]
Shai believes in cutting curls one-by-one and he is careful to snip them where one curl ends and another begins, so as not to interrupt the hair's buoyant flow.  And, as for cutting curly hair wet, that's a no-no cause he can't tell what's really going on.  He should know, as he was trained by the very best: Curly Girl author and curly hair guru Lorraine Massey of Devachan Salon in NYC.
Actually, Capella was the first LA salon to carry the Deva Curl products and, though he also loves the Kerástase and Aveda he stocks, he definitely favors Deva for maximizing those ringlets.  And he uses a series of Deva products in calculated ways, depending on the consistency of your hair.  My sister's hair, for instance, is curly, but very fine.  Not at all coarse, so she can't take too much or overly heavy products without dragging it down.
The whole process–because C. was in for the first time for both a cut and style–took a couple hours.  And, in the end, her hair really looked amazing.  I have to be honest, I'm not sure I believed it would make that much of a difference.  First of all, she is a product maniac, so she's tried almost everything and her hair always looks pretty great.  Second, she had used Deva products before (we now realize she used them incorrectly) and they hadn't given the desired effect.
But here she is even before he shook out the super tight, slightly crunchy curls into something totally soft.  We were still wondering, would it remain kinda crunchy?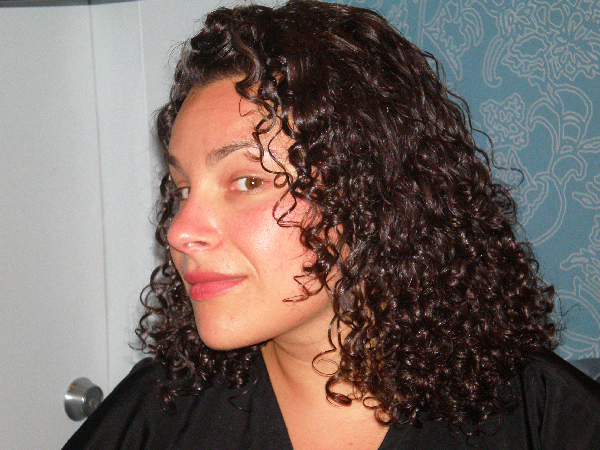 [C. ALREADY LOOKIN' GOOD, BUT THE PROCESS WAS NOT COMPLETE]
But, lo and behold, it came out totally beautiful and natural and had lots of great body.  The treatment made a difference, for sho.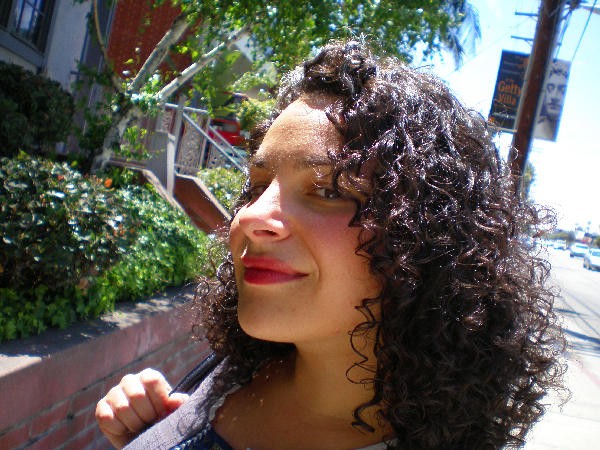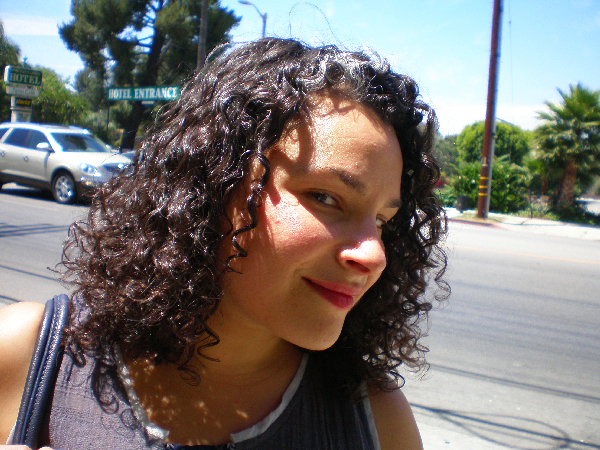 [C.'S CURLS FROM BOTH SIDES, AS WE LEFT THE SALON]
And, C. even slept on her hair that night (per Shai's instructions though they opposed her general curly hair understanding) and just added a little water in the morning.  And, craziness of all craziness, her new do still looked awesome.
My personal favorite element of the experience: the fresh fruit snacks and, MOST GENIUS OF ALL, the amazing shampoo massage chairs.  I mean how brilliant is that????  Why shouldn't you get a back massage, while you have your head massaged?  I mean.  SHUT UP.  Everyone should have this amazingness.
So, that was the Capella Salon experience.  Now if only he could make my cowlick disappear. TADA!!!
xo – N.