LA (AND BEYOND): THE BEST CHEERFUL SNACK
By Nora Zelevansky / July 3rd, 2009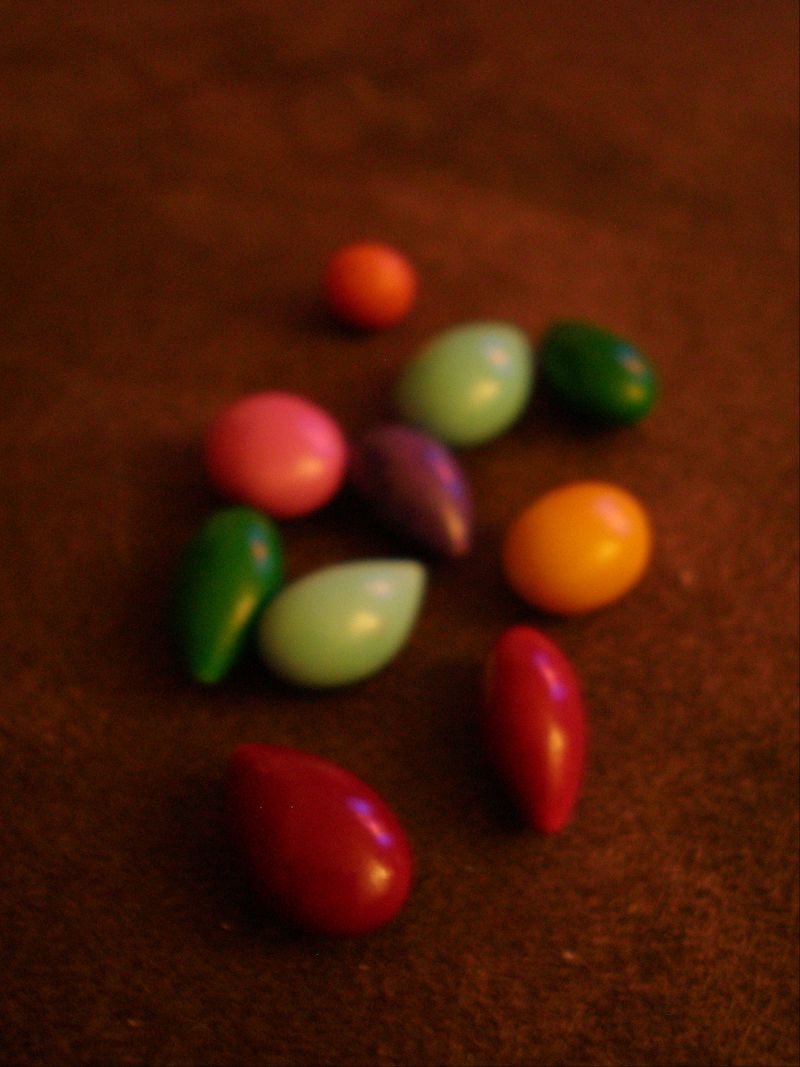 Andre and I walk to the bookstore most every night.
For chocolate.
Yes, it's a sad fact.  But our local bookseller (okay, just a Borders) has become our makeshift candy store for desperate last minute dessert runs, so much so that the staff has started calling us out.
Sometimes I buy a book, just to seem less conspicuous and vapid.  But everyone knows we're only there for two things: For me, Lindt chocolate truffle balls.  For Andre, the above rainbow colored chocolate-covered sunflower seeds called Sunny Seed Drops.
Anyway, they're kind of delicious and crunchy and I think they look all festive and July 4th appropriate, so I thought I'd share now.
Of course, they don't necessarily help shape that bathing suit bod.  But just think of all the great beach reading you can pick up, while pretending to be a bookworm.
xo – N.