LA (AND BEYOND): THE BEST COCONUT CREAM BODY BUTTER THAT SMELLS LIKE BEACH
By Nora Zelevansky / July 28th, 2009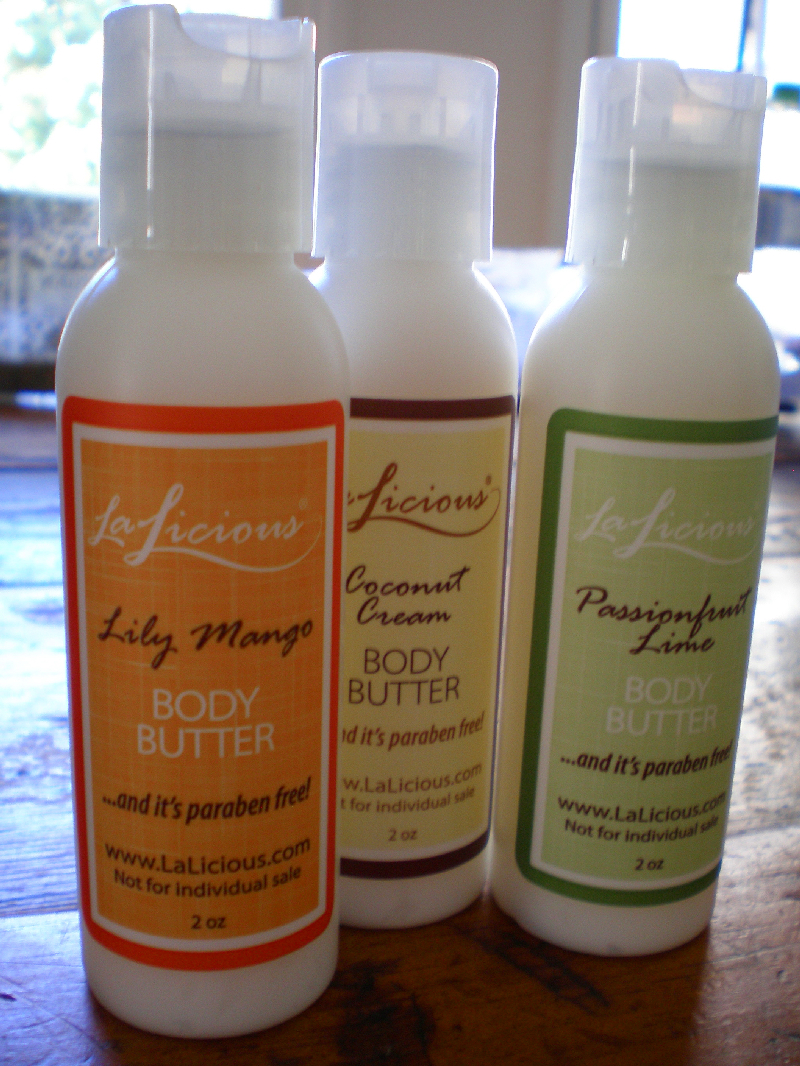 Guess I'm having a beauty product moment between yesterday's post, today's and, well, that's pretty much it.  But still. 
Shocking that I haven't written about something you can shove in your mouth and get fatter from in a couple days . . . maybe I should be clear: Don't eat this.  I know it still SOUNDS like a food post being about coconut cream and body butter and all, but don't try that at home.  Or even outside your home.  Or even in a crazy person home, where you've been forcibly committed.
As you all may know, especially if you've endured my long-winded odes to shea butter, I'm a huge fan of really intense body lotions (generally soufflés and butters).  And I leap at the chance to try new, yummy smelling versions.  I just can't get enough.  I just can't get enough.  I just can't seem to get enough.
Well, my latest obsession is Lalicious' Coconut Cream Body Butter made locally here in SoCal.  The lotion is dense and velvety and wonderful and, especially accompanied by that Honey Mango Shave Cream I rambled on about yesterday, it makes your skin feel really hydrated and soft. The products are also paraben-free and natural, which is an added bonus.
The three above scents, while not being subtle per se, are all very pleasing, BUT I am just a sucker for anything that smells beachy and coconut-like.  I do love more abstract scents too from Jo Malone to Issey, but an inexpensive beachy body spray can hook me too.
In fact, if it weren't for products like this Lalicious Coconut Cream (and actually Blossom's inexpensive Sugar Bomb Body Mist, which also smells like vacations and tropical breezes and is for teens–WHAT???  I also watch the new Degrassi Junior High on Nogin, so . . .), I might just constantly slather myself in suntan lotion sans sun exposure. In winter. At night. Where the sun don't shine.
Now, the only problem is that I have a Lalicious dependency.  But what can you do?  Those are the body butter breaks.
xo – N.