LA (AND BEYOND): THE BEST WAY TO PREPARE LIMONCELLO, CALI-STYLE
By Nora Zelevansky / July 30th, 2009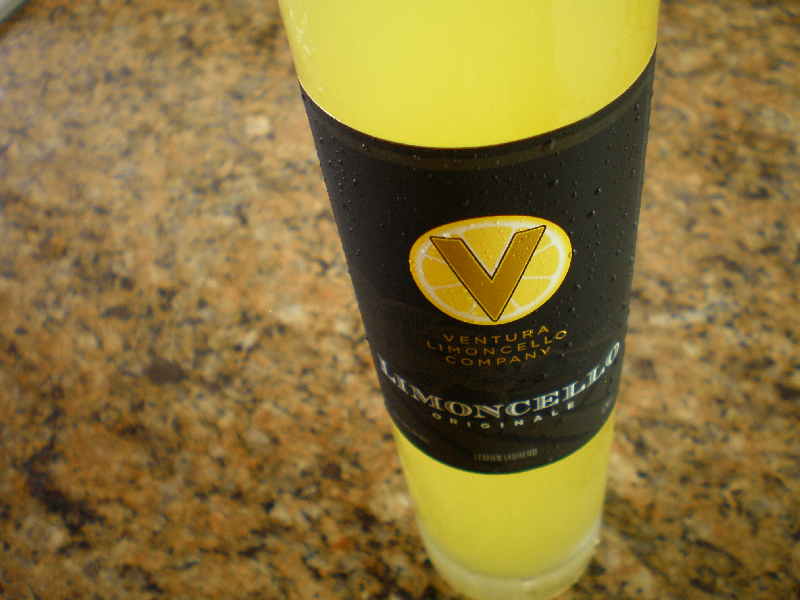 Not that I don't ADORE my couch . . .
but sometimes I wish I could be transported elsewhere (no offense Andre, Mina and Waldo–I'd totally love to bring you with me).  Italy sounds like a pretty good imaginary escape from LA's desert heat, so I was definitely excited to close my eyes and sample a chilled, lemony liqueur from Ventura Limoncello Company.  Not that I don't love wine, but this sounded like a refreshing change of pace.
I realized pretty quickly, though, that I had no idea how to drink the stuff and, being a food crazed spastic maniac, but not a spirits expert, I hadn't ever really learned.  And I have enough spirit writer/mixologist friends to know that liquor (like food or art or anything else) is a complicated, layered thing to be treated with respect.
So, without further ado, here are some tips on how to serve Limoncello:
1)  The traditional Italian way: drink very cold (from the freezer) in a cordial glass after dinner (though the flavor is a bit acquired, if you're not accustomed).
2)  Mix a little into a glass of Prosecco to create a "Limosa."
3)  Drink a Limoncello sparkler (mixed with club soda).
4)  Pour over ice cream, fruit, or white cake.
5)  Check out Ventura Limoncello Company's website for traditional and cream cocktail and dessert recipes.
Good thing for us, when these folks get lemons, they make limoncello . . . right here in our own backyard.  Molto bene, dude!  (Get it?  It's Cali and Italian!)  Funny, funny.
xo – N.