LA (BRENTWOOD): THE BEST GOLDEN TICKETS
By Nora Zelevansky / July 17th, 2009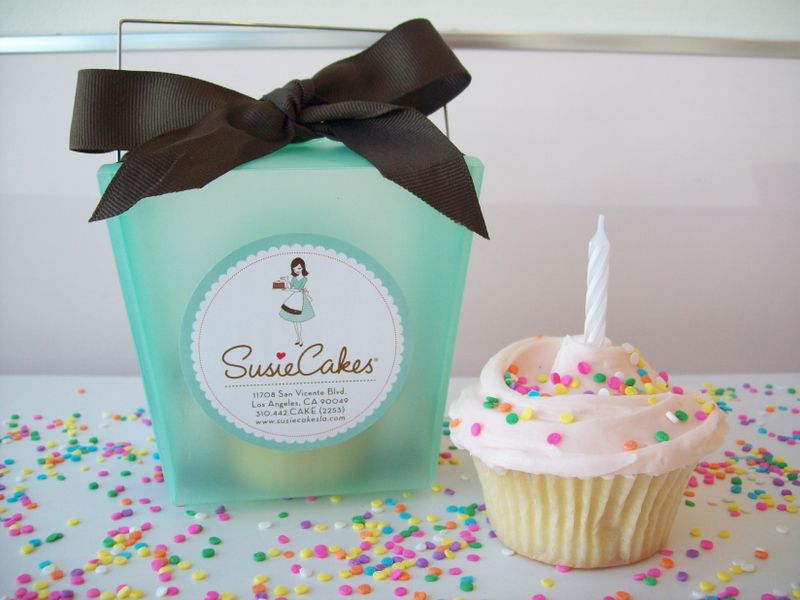 I know.  I know.
This blog is going to have to be renamed "The Pocket Cupcake" if I write anymore crazy posts about cupcakes around town.  Still, maybe it's because I'm a sucker for all things Willy Wonka (um, the Gene Wilder version, not the new Johnny Depp one, where he inexplicably rocks a creepy serial killer bowl cut).  But I just have to share info about SusieCakes' Golden Ticket day this Saturday, July 18th.  Call me sentimental, but I just got excited.
Okay, so you can't win a date with an Oompa-Loompa or anything.

Sigh.
BUT, in honor of SusieCakes' 3rd Bday, the various locations with be serving signature Frosting-Filled cupcakes, ten of which will have golden tickets hidden inside.  You can win cakes, (more!) cupcakes, baking and cake decorating classes and be entered into a larger drawing for a cake a month for an entire year.
A cake every month?  Sorry, what was that?  I couldn't quite hear you.  Oh, excuse me.  My mistake: that was just the sound of my ass growing.  Or was it my heart singing?
Anyway, totally sounds like a blast.  And the worst case scenario is that you eat a delish cupcake.  I admit that I've not actually sampled said treat, but I was privy to some of her coconut cake not so long ago and I haven't stopped dreaming about it.  For reals.
So, when you go get your cupcake this Saturday, remember: if you see a poor little blonde kid with only ten pence to buy the very last cupcake to bring to his dying grandfather, push him aside and hold tight to that golden ticket.  Sorry, Charlie.  You snooze, you lose.  Go buzz off and find a glass elevator or something.  Uh oh.  Am I going to fall down a golden goose egg shoot?
Oompa Loompa Doompety Doo, I've got another puzzle for you . . .
xo – N.