LA (WEHO/BH): THE BEST SECRET SHERRY SOCIETY
By Nora Zelevansky / July 31st, 2009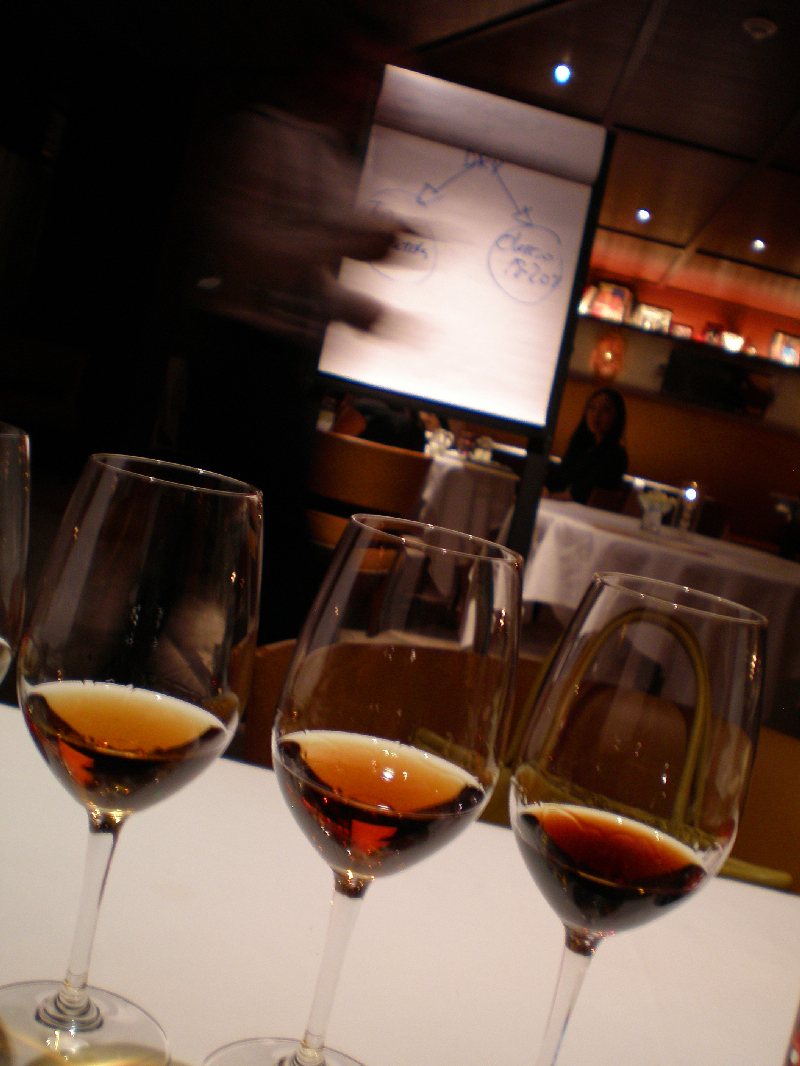 I don't know what it is with me and "the drink" this week, but I seem to be posting about a boatload of liquor.  I like calling alcohol "the drink."  It reminds me of A Tree Grows In Brooklyn or something.  Her father totally liked "the drink" a little too much.  Remember when her aunt brings the flowers from her father to her graduation?  Saaad.
But, anyway, on that note: on Wednesday night I got a sneak peak at The Bazaar's Secret Sherry Society, which may or may not exist, since it's all secret and underground and stuff.  I may or may not have been there, tasting four different types of sherry from lightest and driest to darkest and sweetest from almondy Manzanilla to hazelnut-esque Amontillado (yes, as in The Cask of . . . coincidentally, my favorite Poe story ever), still sweeter nutty Oloroso and finally dessert wine Pedro Ximénez.  These wines (all from one tiny region in Spain with distinctive white, chalky "terroir" or soil quality) and a classic Rebujito cocktail (with fino sherry, club soda, lemon and lime juice and mint) were paired with four tiny tasting dishes: an Olive Oil Bonbon, Norwegian Lobster, Tournedos Rossini (Wagyu beef) and Chocolate Bonbons from the Patisserie.  I may have not eaten the fois gras with the Wagyu because–moral issues aside–I hate anything related to liver.  That may have happened or may NOT have happened.
I also may not have come home and almost actually WATCHED plus-size dating show More To Love, which should really be rejected on the sole basis of its name.  Thank goodness Andrew stopped me.  But what the hell is a girl supposed to do when The Bachelorette ends???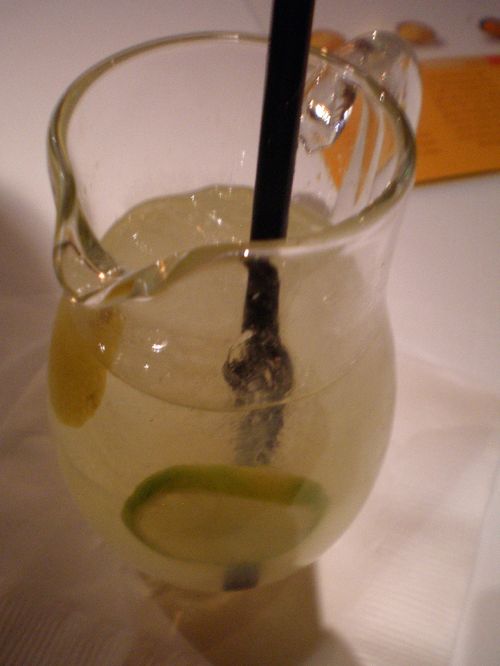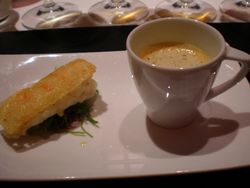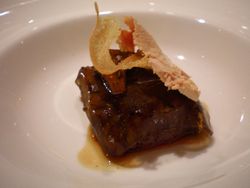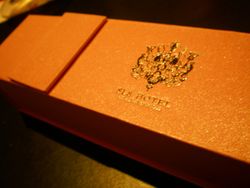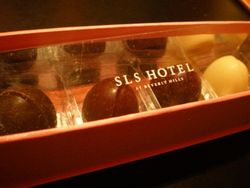 [CLICK ON IMAGES TO EXPAND: A Rebujito Cocktail, Lobster, Wagyu Beef and Bonbons in a Pretty Pink Box]
But I digress: I really didn't know much about sherry, except that it sometimes get a bum wrap.  And I might have previously thought of it as a very sweet after dinner drink or "digestif" like port or brandy.  But, thanks to this Secret Society (which you can totally join BTW) and knowledgeable/easy-on-the-eyes Beverage Director Lucas Paya, I now know a lot about the wine and tasted several quite dry versions actually.  Sherry is a wine that is consistently blended with more wine and alcohol, as it ages.  So, the sweetest version we drank (or didn't drink–who knows?), which most matched my previous perception, actually included wine barreled since 1927.  Pretty amazing!
Anyway, I can't tell you anymore about the Secret Sherry Society meeting because the first rule is, of course, that we can't talk about it, a rule that I'm totally adhering to by writing this PL post.  Duh.  But suffice it to say that my hand is healing well since the blood pact.  Also, I learned a ton about sherry.
xo – N.