SONOMA: THE BEST SMOKED SALMON SALAD
By Nora Zelevansky / July 22nd, 2009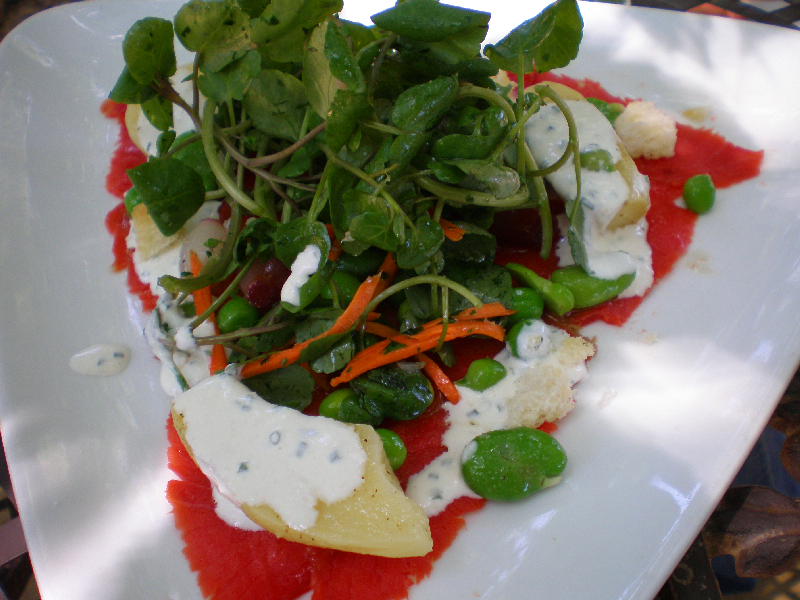 I do realize that I'm still obsessing over Sonoma like two weeks later.
I promise this is my last "great local Sonoma resto" post for a while (and, no, crossies don't count).  BUT, the above smoked salmon salad has been haunting my dreams like a tasty Freddy Krueger or something, so . . . I had to share.
Sorry.  That was so not a tasty image.  Forget that.  Let's say instead that the salad is dancing in my dreams like sugar plum fairies.  Ahhh.  Much better.
Either way, Barn Diva (home to said salad) is another locavore haunt in Healdsburg that sources produce from Quivira Vineyard.  I feel like you can just see the ingredients' freshness, no?
I wish I had that salad now.  I would tear it to bits with my claw like hands.  BAD, FREDDY!  This is MY blog. Sorry.  That was Freddy, not me.  Sometimes he is so out of control.
xo – N.