CRUMPLED TWENTY: PIZZA PIZZA!
By Nora Zelevansky / August 11th, 2009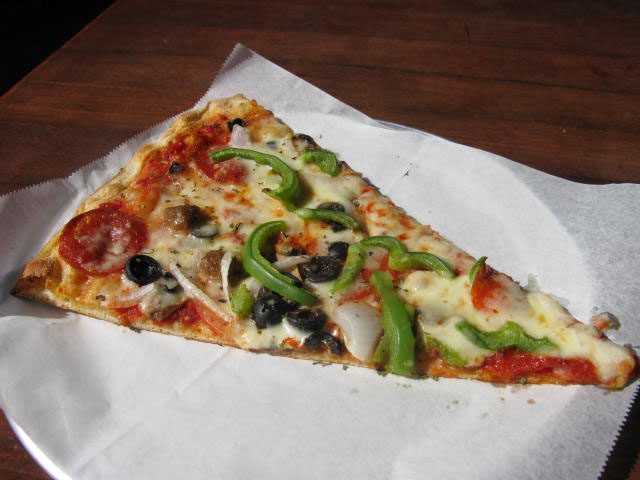 The Best Link Today:
On an evening stroll last night, Andre and I noticed that D'Amores Pizza seemed open.  Andre thought maybe it was a friends and family opening cause everyone looked potentially Italian inside.  Maybe that's just a sign that the pizza rocks?  Sho nough, B + S reports that the family-owned pizza spot opened yesterday (see her pic above)!  Can't wait to try it!  Seems worth a lactard stomach ache to me, especially cause I guess it's transfat free and all that good stuff.
xo – N.