LA (AND BEYOND): THE BEST NEW BLACKBERRY
By Nora Zelevansky / August 11th, 2009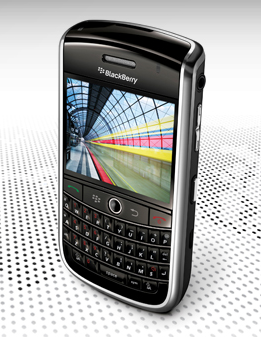 After a very unfortunate incident with my Blackberry Curve (it experienced a quick painless death and never suffered, I am told and I choose to believe), I went to my corner Sprint store and was quickly talked into a brand new Blackberry Tour instead of the inexpensive replacement.  BAD, LINTY!
I felt guilty for like a millisecond (jeez, thank goodness that's over–I almost broke a sweat).  But then I went for it and since then it's been a love affair of epic proportions: I'm talking sweeping music, feeding each other chocolate dipped strawberries, late night phone calls for hours on end, butterflies in my tummy etc. 
Ew.  "Feeding each other chocolate dipped strawberries"–that is so cheesy and molested and Bachelorette.
Anyway, that's all.  I just wanted to tell you all how much I love it.  The icons are cooler, the design is sleeker, the keypad is this great rubbery consistency and has these impressions for your fingers, so typing on a hand-held has NEVER been easier.  (I find an iPhone very tricky in that regard).  Instead of just Brickbreaker, the thing has a word game (love!) and even Texas Hold 'Em.  It's just the bestest Blackberry a girl could ask for . . . Oh, so dreamy.
xo – N.