LA (AND BEYOND): THE BEST WAY TO GET JOLLY
By Nora Zelevansky / August 3rd, 2009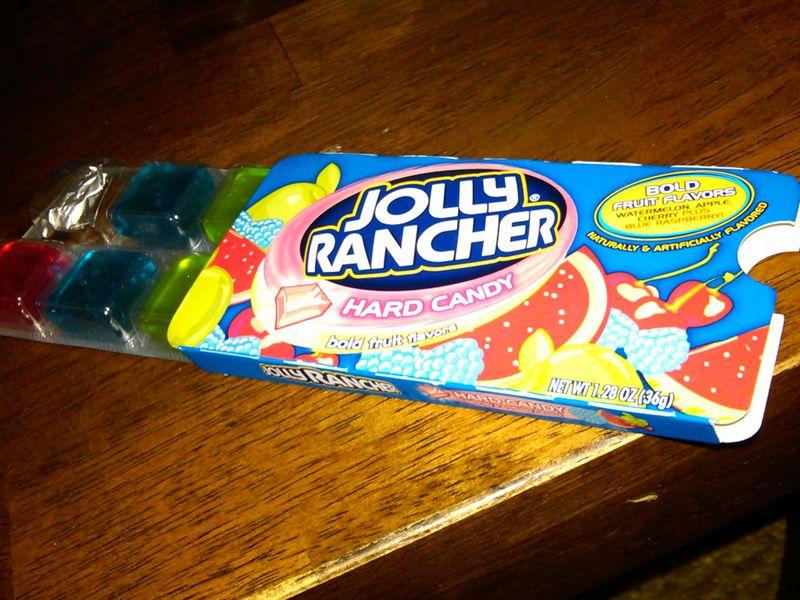 Like a regular Coke (for diet soda drinkers), French Onion Dip (maybe on July 4th or at a Super Bowl party) or cherry Lifesavers, Jolly Ranchers are delectable old standards that one only eats now and again.  Still, each time I come across one and pop it in my mouth, I remember how damn good they taste.  Ah, the flood of (mostly camp) memories: wanting to go home, hating sports, waking up to a horn at ungodly hours.
Jeez.  It's a wonder I still like them.
One of the main reasons I so seldom come across those Jolly old candies, though, is that they come in separate little individually wrapped situations inside bigger bags.  So, when I spotted this new Jolly Rancher packaging a la Orbit gum for something, I had to grab it.  And, seriously, the whole made me so happy yesterday.  Is that sad?  Don't answer that.
Anyway, what could be more genius? Now that. ladies and gentleman (and lint puffs, ahem), is what we call "PROGRESS."
xo – N.