WEHO (AND BEYOND): THE BEST YOU'LL EVER LOOK, NAKED OR OTHERWISE
By Nora Zelevansky / August 13th, 2009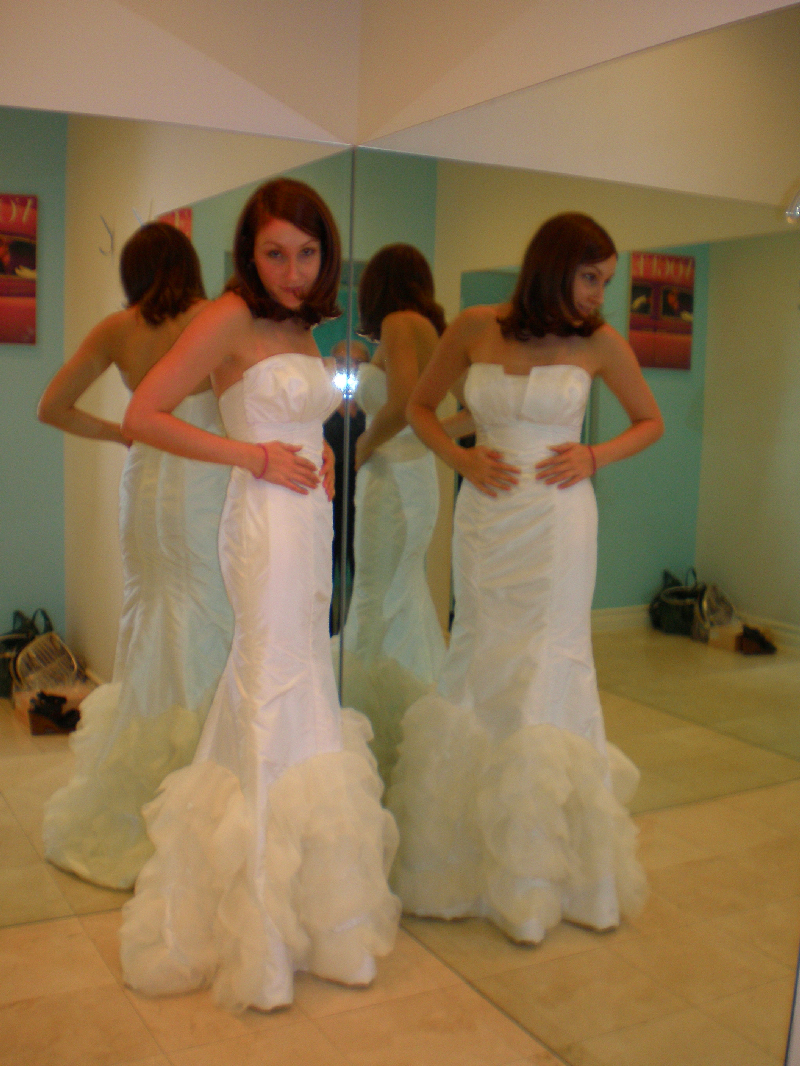 I suspect that when most people look back fondly on their wedding pictures, they sigh over the touching details: Uncle Bob's charming speech, a first dance to Otis Redding, an "I do" moment under a dahlia laden chuppah.
Not me.  I look back at the pictures, scanning for images of my super thin arms and toned back.  See, THIS is the downside (or upside) of playing guinea pig and writing a Town & Country article about Bridal Boot Camps just six weeks before the big day!  Not to downplay my gorgeous hair and dress either (also fab!), but I'm
constantly searching for evidence of that super tiny TONED waist I had for just
a sec.
Clearly, that was before I decided to become a different kind of guinea pig for this damn LINT-mobile and sampled every "special" burger and french fry from here to the Mississippi (or at least Eagle Rock).
But I digress, as usual: As any of you who have read the article know, I am OBSESSED with Mike Donavanik, the trainer–based at The Gym on Nemo–who transformed me in just six weeks.  (I know I sound like an infomercial or something, but SERIOUSLY he did!)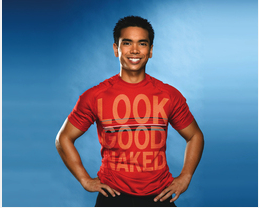 ANYHOO, he was featured last week on Vital Juice.  Now he's offering this online sitch via FitOrbit, where you can sign up and get his training expertise via the Web for way less than actual training.  Actually, he's even letting me offer you faithful readers a 10%-off discount code: MIKED2009
Lucky ducks, all of you who sign up!  He's awesome.
Meanwhile, let's go look at some more pictures of my worked-out self.  Cause that's not boring for you at all. Right?  Right?  Ugh.  I can't help myself.
"Skinny arms, skinny arms, what are they feeding you?"  Sorry.  I've been watching Pheobe sing "Smelly Cat" on Friends re-runs.  "It's not your fauuuult!"
xo – N.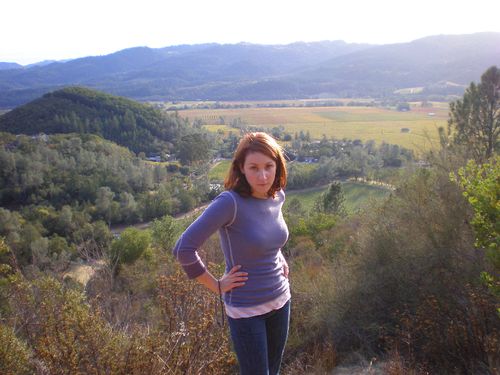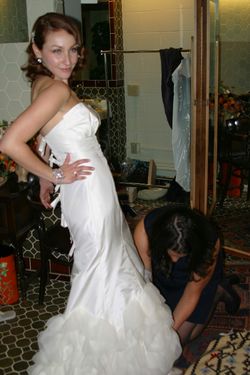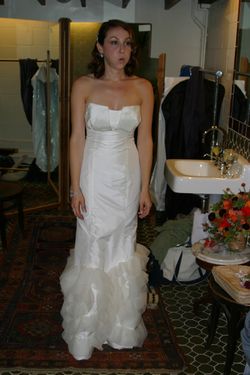 [CLICK TO EXPAND IMAGES: Honeymoon Hike, Wedding Day Confidence, Wedding Day Nerves–How could I be nervous with those arms???)