LA (AND BEYOND): THE BEST WAY TO COMMEMORATE PATRICK SWAYZE
By Nora Zelevansky / September 15th, 2009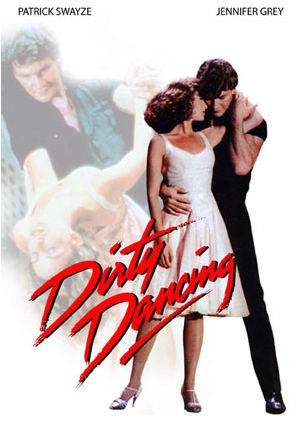 The truth is that I don't know what the best way is per se, but you can buy a poster, I suppose.
Dirty Dancing is, after all, one of the most classic, amazing movies of, well, at least my history: it has dancing, it has sex, it has Jennifer Grey pre-nose job!
At least it seemed like he had an interesting life.  Meanwhile, what the hell is going on with all these celebs dying?  It's just bizarre.  Is everyone just really stressed out or something?
Any theories?
xo – N.