LA (CRUMPLED TWENTY): THE BEST SWEET NEWS!
By Nora Zelevansky / September 1st, 2009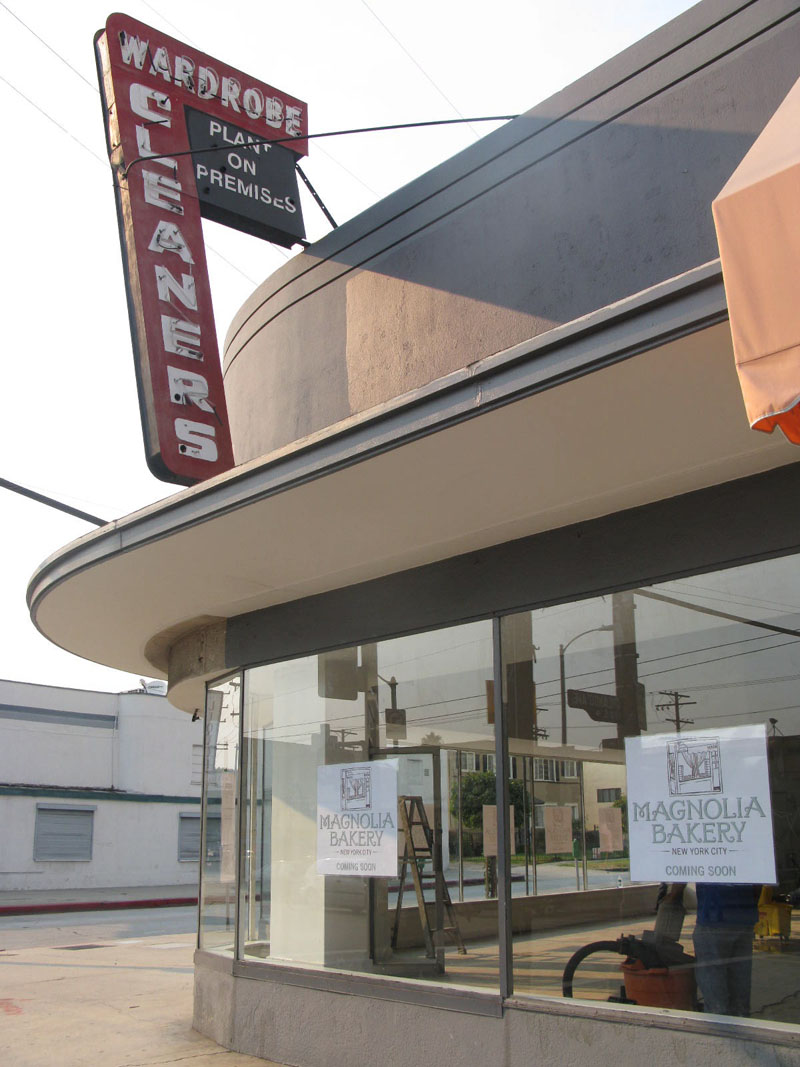 The Best Link Today:
Greetings from east of the Mississippi!
Anyway, I know I said I wasn't blogging this week and really I am TRYING not to work (although failing somewhat miserably).  BUT when I saw this news from Blackburn + Sweetzer, I just had to share:
The vacant storefront pictured above is apparently soon-to-be a Magnolia Bakery!  Yup, that's right.  The very same cupcake haven of NYC fame.  Now some people swear by these treats (waiting on crazy long lines), while others scoff at the hype.  But we'll be able to decipher for real, as this spot is opening up literally on my corner.
I propose a "Cupcake Off," if you will.  A classic yellow cupcake with chocolate frosting (or some such classic version) from Joan's on Third, Toast, Crumbs, Sprinkles, Buttercake Bakery and, yes, Magnolia and we finally figure out which cupcake truly reigns supreme.  If we waited for Doughboys to open, we could even include a Red Velvet category, but I dunno–that might be too long to wait.
I'm willing to risk a full throttle lactard stomach ache to figure this out for you LINTY readers and I'm enlisting my trusty gal pals (though they don't know it yet) for help.
But for now, I'm lying on a beach.  In fact, all this talk of cake and taste tests is making me sleepy.  Night, night!
xo – N.