LA (CRUMPLED TWENTY): THE MOST CONFUSING POST TODAY
By Nora Zelevansky / September 21st, 2009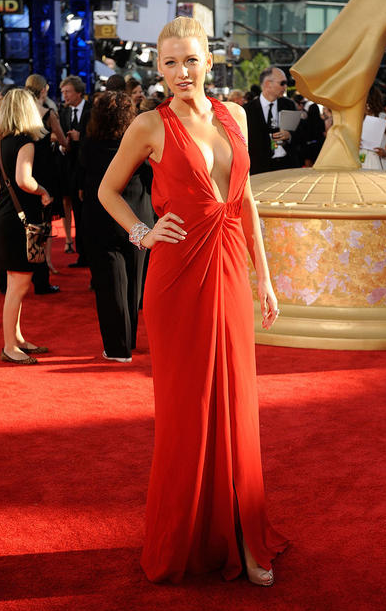 Once again, the Emmy opinions have alienated me and, apparently, anyone who has his or her brain intact.
I totally don't agree with much of this fashion dos and don'ts list from last night.  For one thing, I think Blake Lively's above dress is kinda awesome, but it got a big fat "don't" from this list.  And what was wrong with Tina Fey's dress exactly?
I think whoever wrote this article is working for Monique Lhuillier or something.  What do you think???  Am I crazy?  Are they crazy?  Are you crazy?  WHAT IS GOING ON?
Just to give you a sense:
THEIR IDEA OF FABULOUS "DO'S":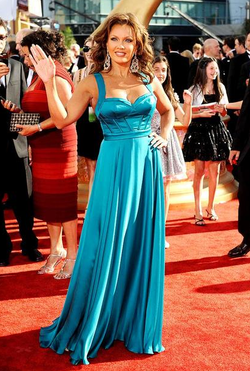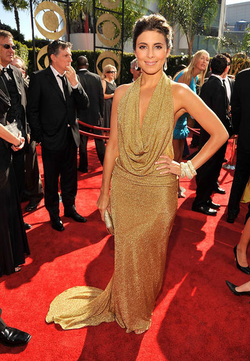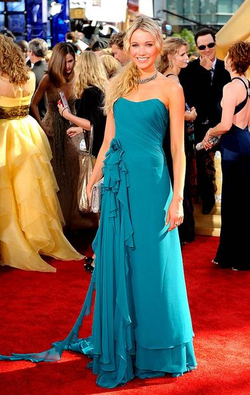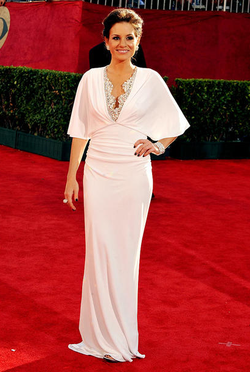 I mean, yes, if your design inspiration is MOB (that's "mother of the bride" to you).  SAY CHEESE!
And, in addition to Tina & Blake & Leighton's gowns, they hated these, which I think look kind of sweet on these girls: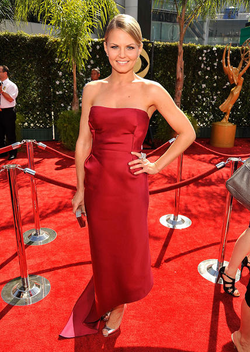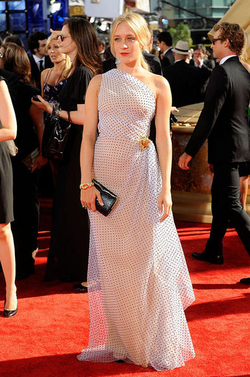 Anyway, my personal favorite of the dresses pictured (along with Holly Hunter's number):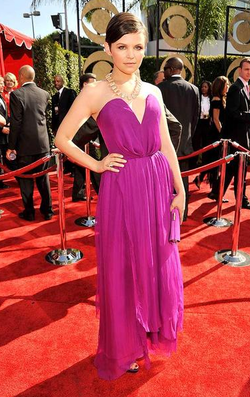 Good job, Ginny.  Love that exaggerated sweetheart bodice.
xo – N.