LA (DOWNTOWN): THE BEST URBAN CLAM BAKE
By Nora Zelevansky / September 18th, 2009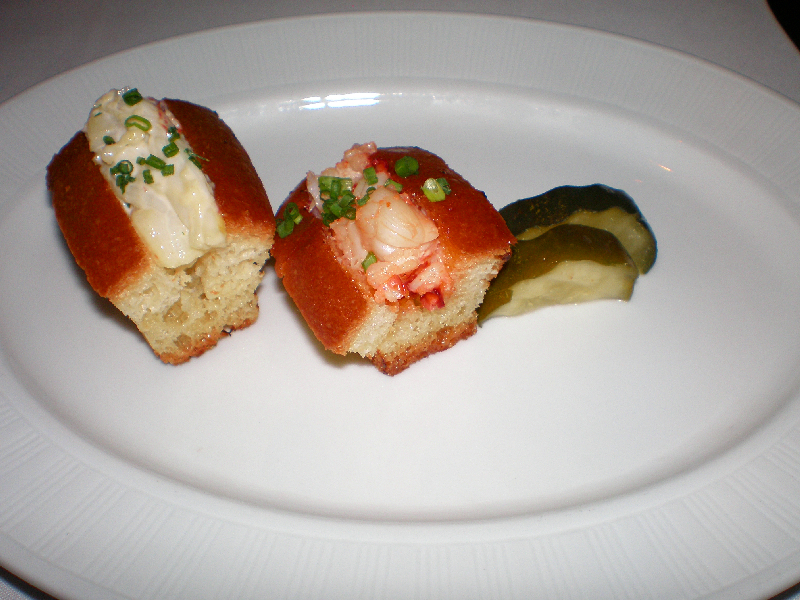 A "clam bake" evokes images of east coast beaches strewn with cheerful sun-kissed vacationers at dusk and a fire pit or two.
Well, time to reevaluate.
LA is weirdly not known for seafood, though the city sits on the ocean (obviously) and the sushi is out of this world.  So, it's actually bizarrely backwards, but in keeping that the most notoriously landlocked part of LA proper would be home to the newest seafood feast.  Yup, peeps, LA's newest New England Clam Bake is happening Downtown at Water Grill.
Every Sunday, for $55 a person, diners can, well, have the amazing experience I had last night . . .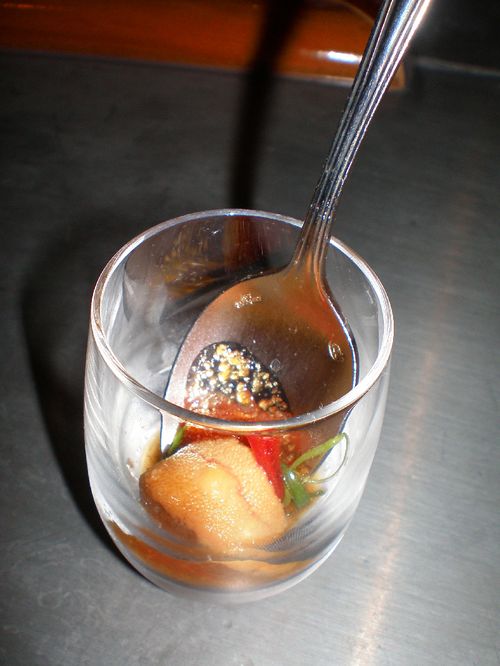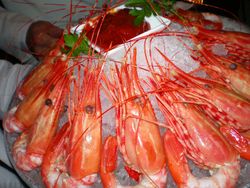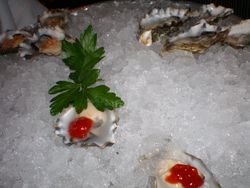 [CLICK IMAGES TO ENLARGE: Raw Bar Tasting with Uni with Ponzu, Shrimp Cocktail and Oysters]
First, we had a "Raw Bar Tasting," which is always fantastic (and this was especially amazing), including several types of amazing oysters with varied toppings from a vinaigrette to cocktail sauce and a Shrimp Cocktail (delicious, despite doing an impression of "Village of the Damned" with all those eyes).
I'm sometimes a little wary of uni (a.k.a. sea urchin), but this was incredible.  Just a delicious bite!
The amuse bouche was a play on two types of Lobster Rolls in buttery brioche with house made pickles (pictured above).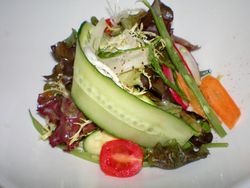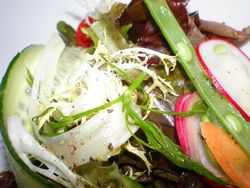 Next up: a seasonal salad or a salad with gorgonzola–gotta get your greens!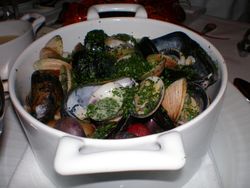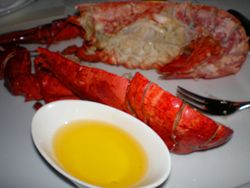 Then (Yes!) Maine lobster with lemon and drawn butter and a casserole pot filled with clams, mussels, carrots, potatoes and linguica sausage in wine, herbs, shallots and garlic (oh, and most thoughtfully, side dishes of the sauce for fresh warm bread dipping).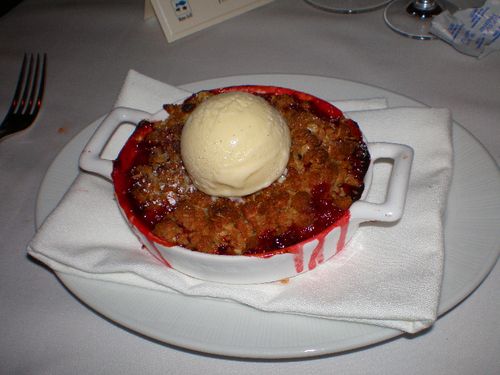 But (and I almost never feel this way) the dessert was actually as good as the best oysters, uni and lobster rolls.  Your choice is between a seasonal fruit cobbler (in this case a perfectly tart strawberry, rhubarb situation–so good) or a homemade root beer float wth ginger cookies (yup, chef David Le Fevre even makes the root beer himself in house).  Apparently, he's mastered it now, but there was an initial explosion or two.
So, those are the deets.  I guess I "have it in on the heavy clambakes."  Does anyone get that reference?  I'm crazy.
xo – N.