LA (THIRD STREET): THE BEST REASON NOT TO POST
By Nora Zelevansky / September 29th, 2009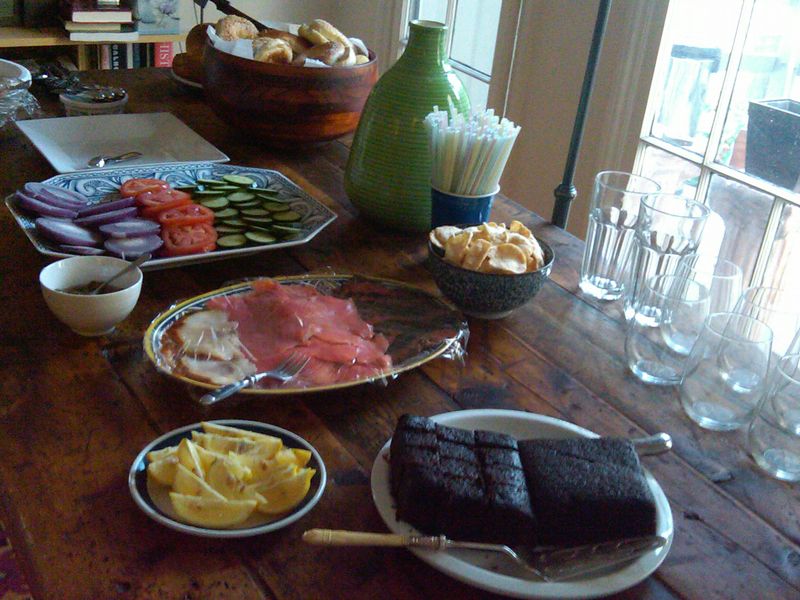 Sorry, Charlies.  I would have written an amazing post for today, but, well, oh yeah–I was STARVING yesterday and could only think about eating massive amounts of food and curing my hunger headache.  Seriously, all my post would have said was, "FEED ME. FEED ME. FEED ME. FEED ME!""
But here's just part of yesterday's break fast spread pictured above.  Bagels from LA's bestest bagel option Bagel Broker, Salt & Vinegar Pop Chips (not quite traditionally from The Book of Life, but my new light, airy and relatively healthy snack obsession–they melt in your mouth like so many flat cheese doodles) and, way out in front, the delicious moist and cakey Ginger Bread from Whole Foods (lactose free my fellow lactards).
And, with that, food coma begins.  And the cycle continues . . .
xo – N.