MARYLAND (EN ROUTE TO B.W.I.): THE BEST CRAB PICKLES
By Nora Zelevansky / September 8th, 2009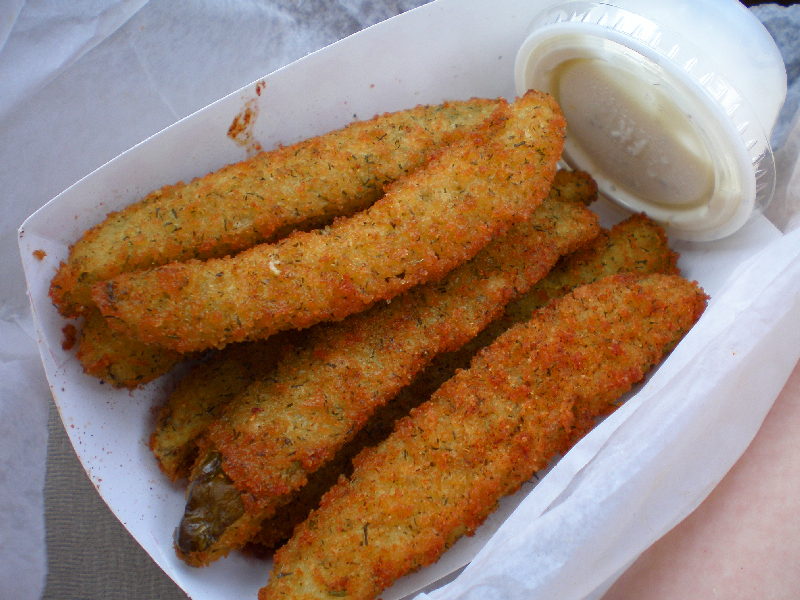 Welcome to the Monday of all Mondays (which is not a Monday at all, but a Tuesday).
I don't know if it's just residual back-to-school trauma from my youth (brought back in violent flashbacks by the hordes of kids clomping to class in fall woolen plaids, despite the 90˚ weather), but Labor Day Weekend's end always feels like a signal that it's time to get back to serious work.
Booooo.  Hissss.
That said, I'd like to spend this week dwelling on the vacation I just finished: why confront the pressure, when you can live in ostrich-style denial?
So, you all know (if you're paying attention, AHEM) that The Drewser and I meet his fam on the east coast's Delaware shore or Chesapeake at the end of most summers.  And, even if you don't know that (because you were doodling during class!—See?  I'm in teacher mode!  Is that gum you're chewing?  No gum at school!), then maybe you read my insane ravings about the out-of-this-world softshell crab sandwich I love from Stevensville Crab Shack?
Well, this time around, the Crab Shack was our first stop on the way to the beach.  (I'm no dummy). And I noticed a new item on the menu (or new to my knowledge): Crab Pickles.  I just had to ask what that even means.  Turns out "Crab Pickles" are deep fried pickles with Old Bay seasoning (traditionally used to season steamed crabs during delish crab feasts–see below!)
Now, I LOVE fried pickles and I order them whenever I see them on a menu.  Previously, my favorite were these sort of fluffy versions (with tangy seasoning) that I tasted once at BLT Burger in Vegas.  I didn't order these on the way to the beach, but we stopped in again on the way to the airport and I just had to try them.  And, trust me, they were well worth it!
Not only were they salty and crispy and spicy and actually the fried outer layer seemed to be seasoned with dill too (so good!), but they were spears (instead of the usual "chip" shape), so the experience was like eating mozzarella sticks or fried zucchini.  Instead of the fried outer shell falling apart or crumbling off, it was like a solid crunchy, flavorful masterpiece that seemed like it would have retained its shape even without the pickle inside.  Still, the outer shell perfectly complimented the inner dill spear.  So so good.  Especially served with their tartar sauce, which is incredibly tangy and caper-filled or Ranch dipping sauce.
Now I have yet another Stevensville Crab Shack treat over which to obsess.  Guess I'm in a bit of a pickle.
Hee hee.  Sorry.
xo – N.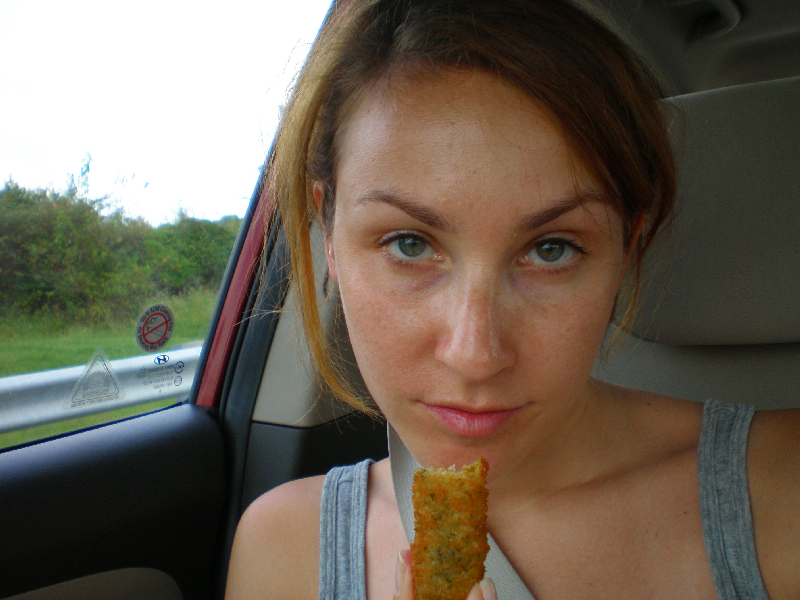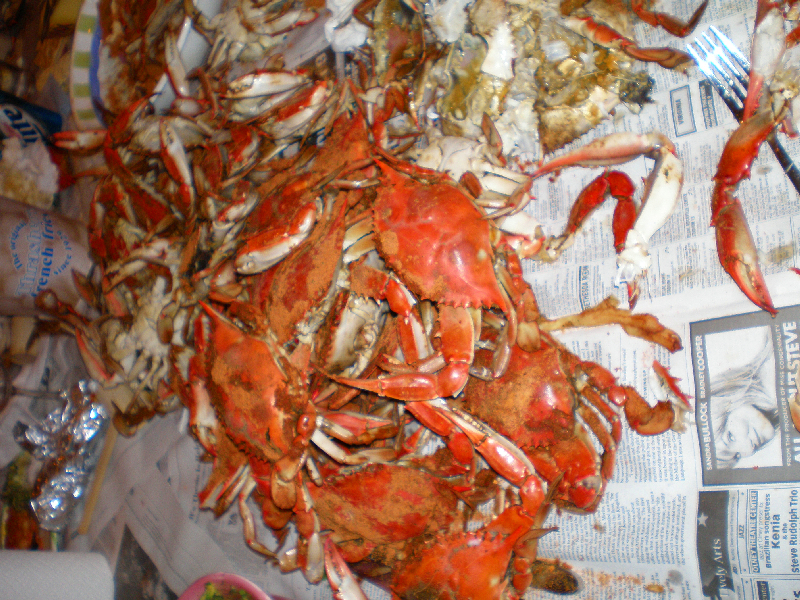 [CLICK IMAGES TO ENLARGE: Me and My Pickle Happiness (I Look Serious, Right? Well, I Am!), Our Traditional Steamed Crab With Old Bay on Newspaper Feast]