NYC (TRIBECA): THE BEST PISTACHIO BROWN BUTTER CAKE & STRACCI WITH WILD GAME RAGU AND COCOA
By Nora Zelevansky / November 11th, 2009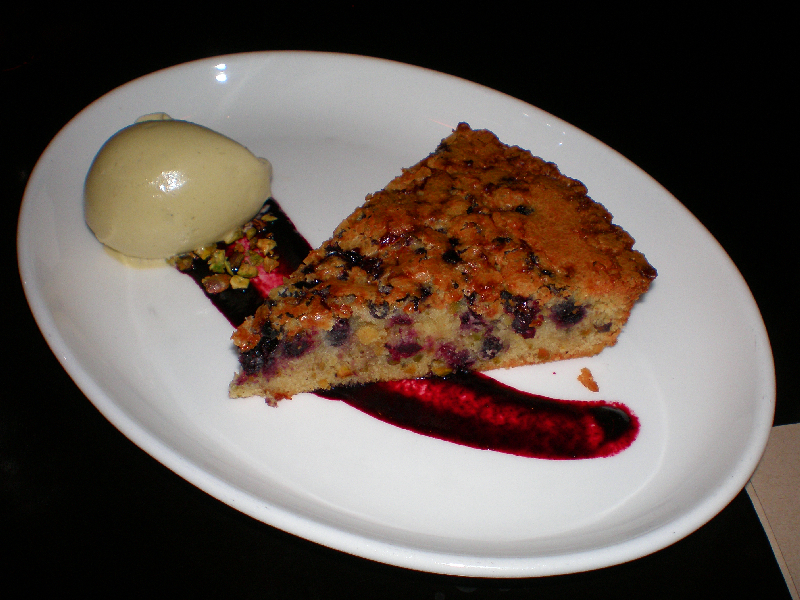 Since I'm pretty much a salt addict (and by "pretty much" I mean that I would salt potato chips, if no one was looking), I almost never save room for dessert.  But, before I even got to Locanda Verde, I knew that I needed an attitude adjustment in the sweets department, as they're known for their sugary delights (or "dolce" in Italiano).  I figured I was up to the task.
But as soon as I actually looked at the menu, I realized that instead of "saving room," I was just going to need to eat MORE cause there was no way I was passing up any amazing Italian appetizers and pastas.
I will mostly let the food porn pictures speak for themselves, but suffice it to say that on yet another unseasonably cold rainy evening (on which my umbrella blew inside out at least three times), Locanda Verde was a wonderful, lively, cozy refuge with amazing bites from Sheep's Milk Ricotta with sea salt and herbs with olive oil grilled bread to unbelievable Stracci with wild game ragu, cocoa (yup, cocoa!) and fiore di sardo to (the above) Pistachio Brown Butter Cake with huckleberries and pistachio gelato.
Rain or shine, I'm definitely returning again.  That Sheep's Milk Ricotta is the stuff of happy dreams.
xo – N.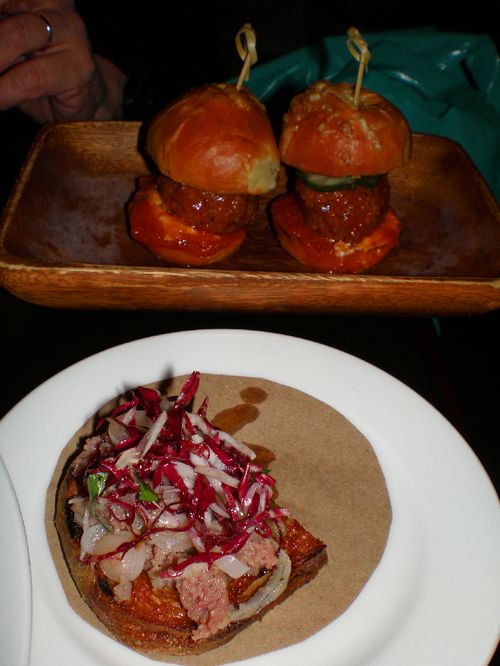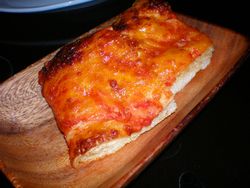 [CLICK IMAGES TO ENLARGE: Lamb Meatball sliders with caprino and cucumber & Cotechino Sausage crostino with pickled ramps on ciabatta; gratis pizza bread; Sheeps' Milk Ricotta with sea salt & herbs.]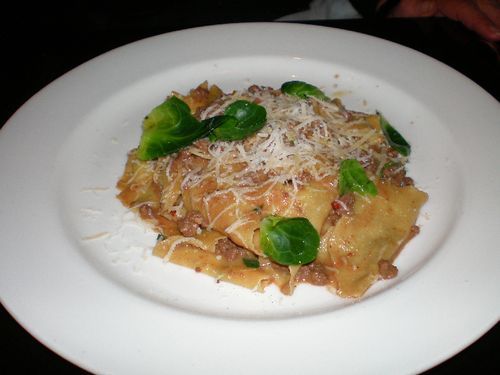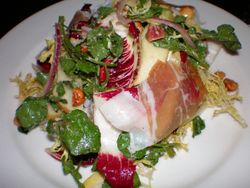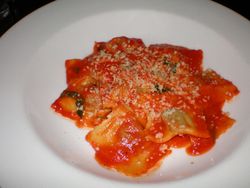 [CLICK IMAGES TO ENLARGE: Stracci with wild game ragu, cocoa and fiore di sardo; Autumn Salad of bitter greens, crimson pear, hazelnuts and smoked speck; My Grandma's Ravioli.]