LA (SANTA MONICA): THE BEST SWEET CORN AGNOLOTTI (AND THE BEST REASON TO REMOVE YOUR BUM FROM THE COUCH AND HAUL IT ACROSS THE CITY FOR DINNER)
By Nora Zelevansky / December 15th, 2009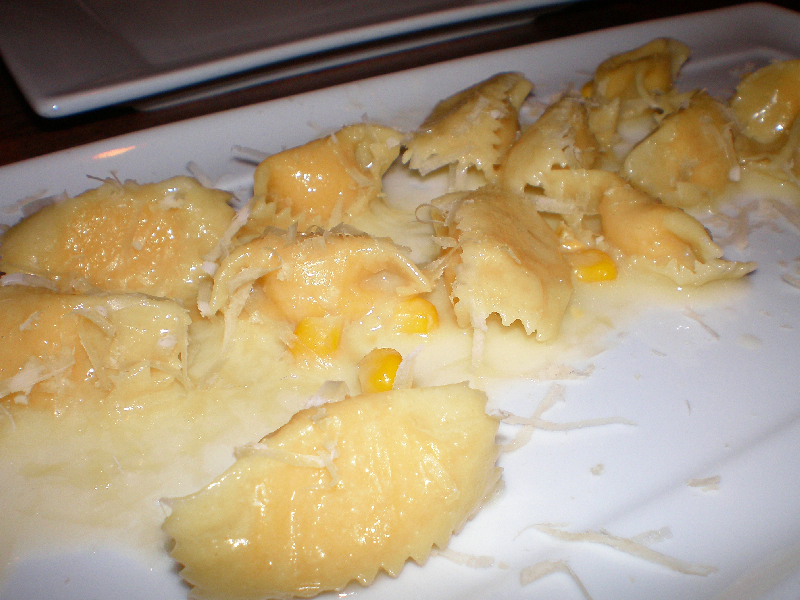 I don't want to burst anyone's bubble, but sometimes even I make mistakes.  Occasionally, I end up getting sidetracked and never post a story that I'm actually dying to tell.  Yup.  Even THE LINT ain't perfect.
I don't know why I'm talking like that.  Like, who am I?  Who are YOU?
But ANYWAY the above image is of the most AMAZING Sweet Corn Agnolotti with caramelized corn ever created on this earth (I'm convinced).  I ate every delectable bite of the dish (despite its unlactard-friendly mildly creamy sauce).  Normally, I'm not a fan of creamy rich sauces anyway, but this entire creation was this amazing combination of salty and sweet (but not too sweet) and simple, so that the flavors of the homemade pasta and fresh corn just seeped through like little pillowy dumplings full of goodness.
I inhaled said dish during an extraordinary meal at Santa Monica's Rustic Canyon, which specializes in a sort of farm-to-table Italian cuisine–very modern, but delicious and unpretentious.  I admit that I do have a special love of Italian food, but I eat a lot of elaborate meals and this one (especially the above dish) really stayed with me.  By now, fall ingredients like corn have given way to more wintery local offerings like pickled chilis, chestnuts, braised beef cheeks, sea urchin and persimmons (some of which are paired with homemade pastas too).
So, I can only show you pictures of the unbelievable meal I had that evening (though most of these options are not available this season), but I can also just tell you that you MUST stop in and try this restaurant.  The beer and wine options are really fantastic (especially the beer, which I always love best).  The menu may have changed, but the dishes are sure to be just as delicious and full of heart.
Seriously, if home is where the heart is then I'm moving into this corn pasta creation and cuddling up with the parmesan on top.
Is anyone else hungry?
xo – N.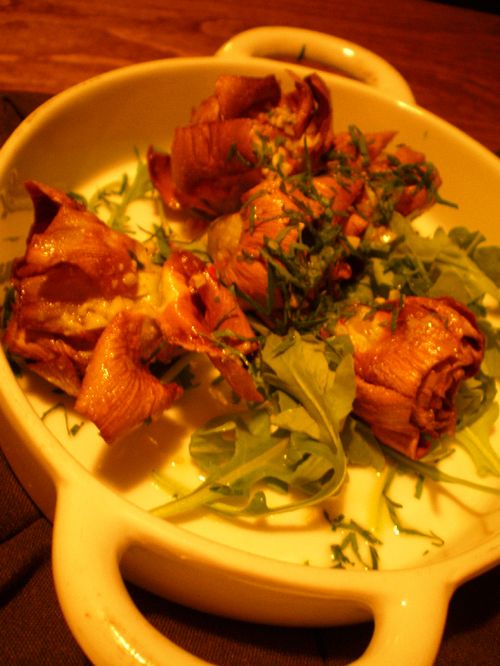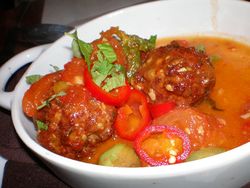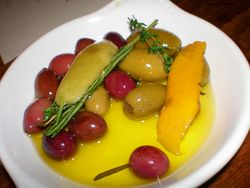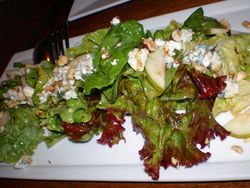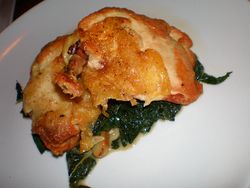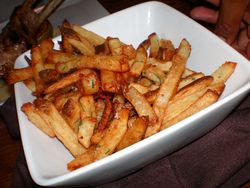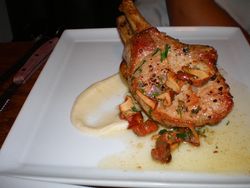 [CLICK IMAGES TO ENLARGE: Roasted Artichokes, Lamb Meatballs with Pickled Chilis, Olives in Olive Oil & Lemon, Salad, Chicken, French Fries, Pork Chop]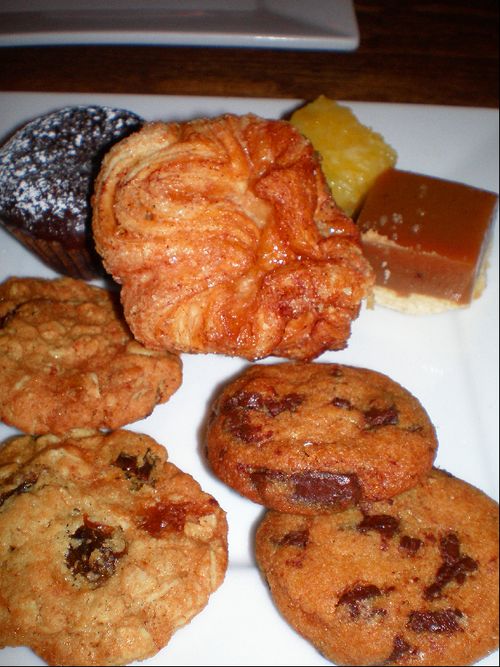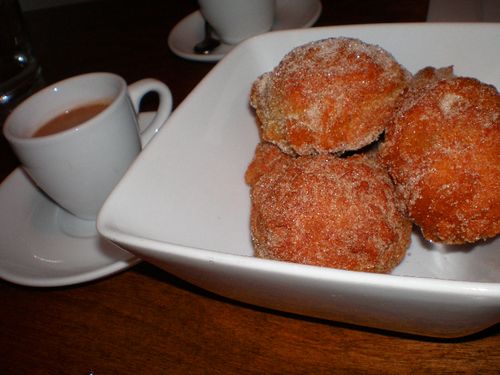 [CLICK IMAGES TO ENLARGE: Desserts!  Cookies and Pastries and Dulce de Leche Bar, Donuts with Hot Chocolate]