LA TO TEXAS (CRUMPLED TWENTY): THE BEST SEARCH FOR LARRY MCMURTRY
By Nora Zelevansky / December 15th, 2009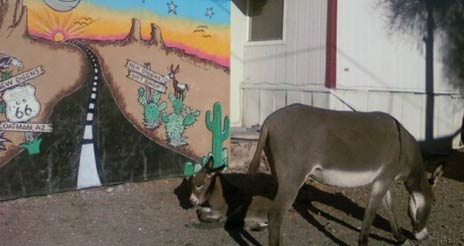 The Best Link Today:
It's been ages since I threw up a Crumpled Twenty, but, when I saw this travel project by my friend Lena Katz, I just had to share.  Lena is a travel writer, who also happens to be OBSESSED with Larry McMurtry (kinda like my hubby).  Anyway, she's decided to road trip–with her dog in tow–in search of the famed author and is now somewhere in Texas, blogging as she goes.  She's a great writer and the project is definitely amusing.  Plus, she already referenced eating jars of pickled garlic in her Best Western hotel room, so we LINTERS just have to love her.
No choice.
xo – N.
P.S. I heard that he sometimes hangs out in D.C.  We shall see . . .