FRANCE (AND BEYOND): THE BEST CHAPSTICK (WELL, OKAY, LIP CONDITIONER)
By Nora Zelevansky / January 15th, 2010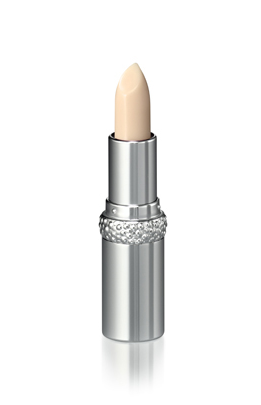 When you're down and troubled and you need a helping hand.  And nothing, oh nothing is going right.  Close your eyes and think of me and soon . . . well, soon nothing really.  I'm not going to like appear out of thin air every time you're grouchy.  Gawd.
BUT when I am down and troubled, I like to treat myself.  Maybe retail therapy is sort of twisted, but I'm here to tell you that it works.  Plus, it has no calories.  In fact, I always imagine that you must lose weight shopping.  After all, that's like a couple hours when you're not eating.  Just saying.
Anyway, since the impulse to shop is always inexplicably strongest when one is most broke ("Oh, am I overdrawn on my account?  I guess I'll go shopping!"), one must carefully choose said purchase.  Buyers remorse is no good.
Often, I'll go for a Mistral lotion or soap (which I know you're all sick of hearing about from me).  But it is true that cosmetics are easy purchases that you can use for a long while and don't generally cost as much as say, a new pair of shoes.
Recently, I had the distinct pleasure of heading over to the Beverly Hills Hotel to sample and test out some of La Prairie's newest products, including a new line of makeup.  First of all, though the serums and creams can be pricey, the lip colors are not insanely expensive at all and they also serve as lip conditioners (anti-aging and all that).
But I am MOST obsessed with their Cellular Luxe Lip Treatment with SPF 15.  First of all, it has an SPF which just makes me feel virtuous.  Secondly, it has this insanely smooth texture that I just love.  It glides on, it smells nice and it's "conditioning."  Now, I know normally $50 might seem like a lot for a glorified Chapstick.  But, first of all, this is justifiably glorified.  And, second of all, you'll use it constantly and it will make you feel all fancy and well-groomed over and over again.  No matter how broke you may be.
I even love the weight of packaging: It's heavy and feels substantial in a certain way.   Substantial like this post about lip treatment.  Gawd.
Happy weekend, folks!
xo – N.