AIR (AND BEYOND): THE BEST PLACE TO SNAG HIGH-END, TRAVEL-FRIENDLY BEAUTY SUPPLIES
By Nora Zelevansky / February 5th, 2010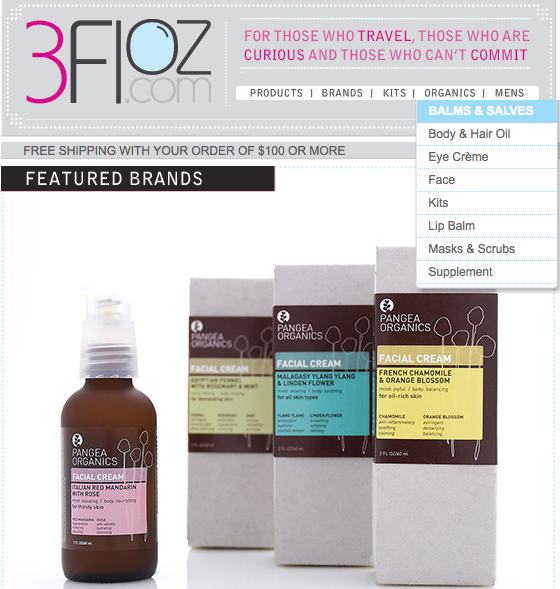 Two words: carry on (my wayward son).  Okay, that's five words, but you get the gist.
Today, something genius has been launched like so many rockets into the wild blue yonder (or for use while flying through the yonder): www.3floz.com.
Check out my Travel & Leisure blog post on the subject and get a special discount code for all kinds of high-end products, each of which is three fluid ounces and under (so packable in your carry on bag).  Kinda genius.
I, for one, totally always pack mini-versions of all the precious products in my arduous beauty regimen when I travel.  Then I stuff my bag full of eight pairs of shoes and have to check it anyway.
Options, my friends. Options.
xo – N.