LA (AND BEYOND): THE BEST FLU FIGHTER
By Nora Zelevansky / February 23rd, 2010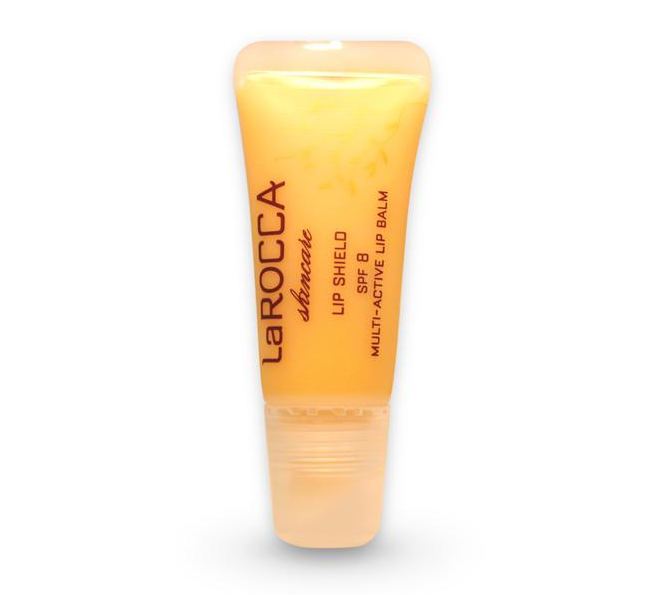 I know a lot of people question the validity of gimmicky beauty products:
Plumping lipgloss?  Please.  Thickening mascara?  Yeah, riiight.  Cellulite Sugar Scrub?  What?  Do I look like Nell Carter?  Gimme a break!
Oh, Nell.  Remember that episode where Kimberly is bulimic (but only for like forty-five minutes) and she gets up in the middle of night to binge and Nell finds her eating a whole cake?  I love that episode. Maybe I liked the idea of a problem being solved so quickly.  Or maybe I just thought it sounded fun to eat a whole cake.  Yeah.  Probably the second one.
Anyway … you know what I say to the cynics who doubt the beauty serums and creams?  I say, who cares? Sometimes an anti-aging cream is at least a nice smelling moisturizer.  Sometimes a "plumping" lipgloss is just a good product, even if it doesn't make you look like Nikki Cox post-injections.  Especially if it doesn't.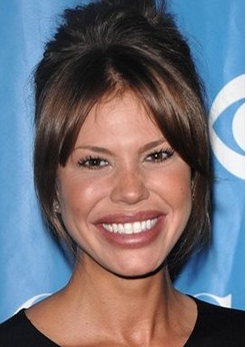 [Yeah, poor Nikki got an overdose.]
All that said, I have NO idea if the above LaROCCA lip shield actually fights germs, as it claims.  BUT I do know that it has a really good consistency and an SPF, which is pretty rare in an lip product.  And it's an affordable luxury and you know I'm always recommending little splurges like that because it just makes you feel like you got something special without having to make a major commitment.  Plus, I'm not sure if it keeps me from getting sick, but I sure like the idea that it does.
See, sometimes I think an idea is better than certain actualities anyway (just ask Nikki Cox).
And sometimes that's good enough for me.
xo – N.