LA (AND BEYOND): THE BEST OSCAR DE LA RENTA VET
By Nora Zelevansky / March 4th, 2010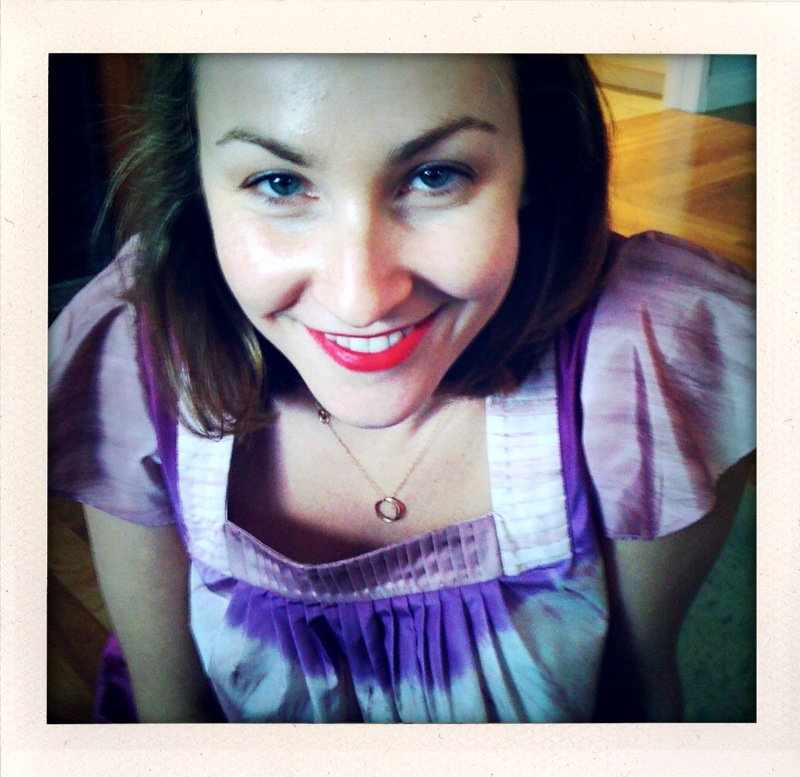 When my fellow book club member L.T. wrote a blog post recently about whether all women could wear red lipstick, she included me as one of the subjects.  In addition to the fact that a debate ensued in the "comments" section about whether or not I could actually pull off the cherry lips (very edifying for me–I think the upshot was no), one reader also asked for deets about my shirt (see above).
So, it occurred to me that that maybe I should highlight the designer, Adam Lippes, here.  Basically, he's a Polo and Oscar de la Renta alumna whose cashmere has won the attention of Oprah and such.  His eponymous line ADAM has been hitting the runways since 2007.
Recently, I came across a bunch of his tops and dresses and just loved that they didn't look like everything else out there.  I even bought the above shirt, although I'm pretty sure it's a size too big.
But who can resist the combination of taffeta and tie-dye in any size?  Not this PL.
xo – N.
P.S.  Don't you love the "polaroid" effect that R.L. brought to the above pic?  There's an app for that.  Yup.