LA (AND BEYOND): THE BEST RESCUE (AND I'M NOT TALKING FACE CREAM)
By Nora Zelevansky / March 2nd, 2010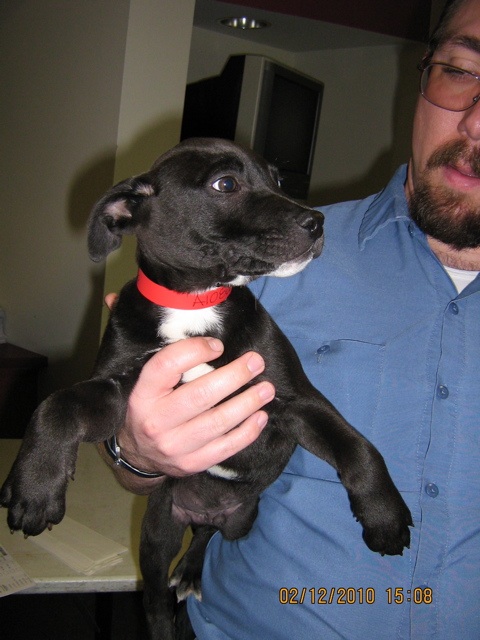 Okay, not to tug at your heart strings …
BUT I got an email about this adorable three-month-old lab/pit puppy yesterday and I just had to share. Partially, I'm posting this because I hope someone will see it, contact me and take him home and partially because nothing is better than waking up to a face that cute.  I mean, how cheery are you now that you read PL today?
Not that I'm not always a ray of sunshine, but you know.
ANYWAY, if you're looking for the cutest puppy this side of the Mississippi, just shoot me a message and I'll get you in touch with the right peeps.  Apparently, his temperament is as sweet as his face.
I know this is a bit unorthodox for the blog, but sometimes cute stuff is just cute stuff.  Speaking of cute stuff, have you seen this new Charlotte Ronson/Shoshana collaboration bag?  I think it's kinda good for the beach this summer (at least in the picture).  It's practically sold out on Shop Bop right now, but don't be sad (or if you do feel sad, look at the puppy again).
I have a feeling that it will be reappearing soon.  And I will let you know when that happens.  Just as soon as I secure one for myself.
Yeah, I said it.
xo – N
SHUT UP!  SHUT UP!  How cute is this dog???