LA (AND BEYOND): THE BEST SPRINGY SKIRT
By Nora Zelevansky / March 19th, 2010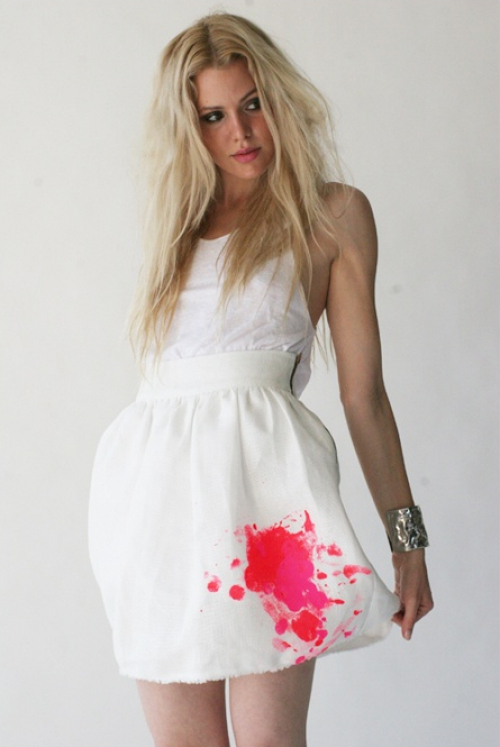 Some people aren't good at math.  Others aren't good at life.  See, just like we each have a Waldoism (or great useless skill), we are also equally terrible at something.
My handicap?  I'm bad at skirts.  Yup.  That's a thing.  No matter what you people say.
I dunno.  Maybe it's because I'm high-waisted or because, well, whatever … I won't bore you with all the possible reasons for my failing.  The point is that when I see cute spring skirts like the above Heidi Merrick number, I'm not sure I can figure out how to make them look good.  But they inspire me to try.
Have I moved you to tears yet?  Or is there just something in your eye?
Happy weekend!
xo – N.