ONLINE (AND BEYOND): THE BEST FREE COSMETICS GAME I'VE FALLEN FOR HOOK, LINE AND SINKER
By Nora Zelevansky / March 9th, 2010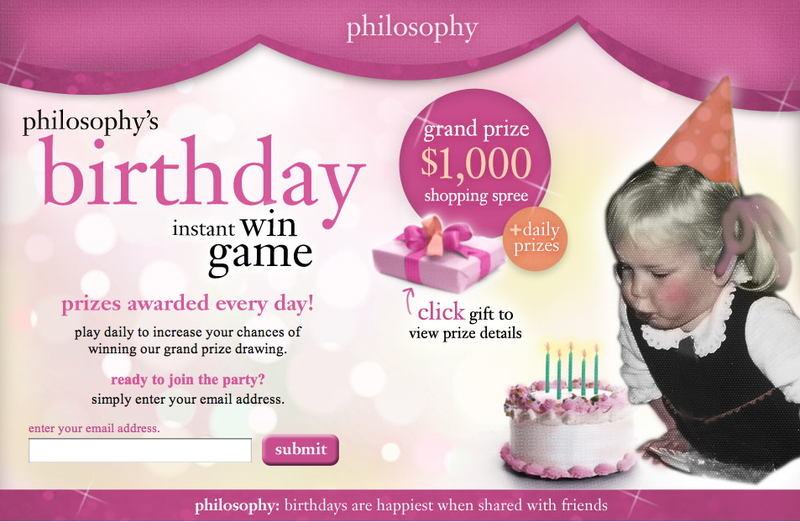 I am a sucker.  It's true.  And I'm not afraid to admit it.
Last year, when Subway started up their Scrabble marketing ploy, I began eating regular six-inch turkey subs. When McDonald's periodically reintroduces Monopoly, I suddenly start craving french fries with BBQ sauce.
So, when I found out about Philosophy's new birthday game, where you fill in your email address daily to potentially win prizes like free cosmetics, I went STRAIGHT to the website.  And I'll probably do it everyday until the promotion ends.
You can judge me.  Or you can join me.  Your choice, but we both know which is more fun.
xo – N.