NYC (AND BEYOND): THE BEST SQUISHY BATH MAT
By Nora Zelevansky / March 3rd, 2010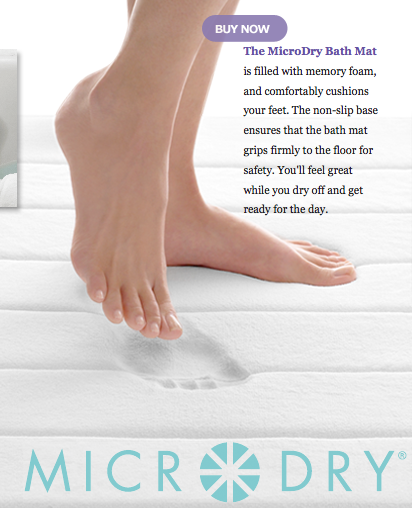 I want this bath mat BAD.
Blame it on a love of all things spongy and an even deeper love of all things memory foam (bring on the Tempurpedic!).  Or blame my recent sleep deprivation for making me extra susceptible to suggestions like "BUY NOW."
Either way, I think this seems like the coolest Micro Dry bath mat ever.  And bath mats can be pretty cool, don't you agree?  I can just imagine my instantly dry feet sinking into its cozy depths.  Think of all that happiness for like $20.
On second thought, maybe this is a really lame blog topic.  If so, blame it on the fact that I recently threw out my old bath mat after my cat Mina unceremoniously puked on it and have bath mats on the brain.  Or just blame it on little old me.
xo – N.