LA (AND BEYOND): THE BEST WAY TO CELEBRATE EARTH DAY (AND SHOP VIRTUOUSLY)
By Nora Zelevansky / April 22nd, 2010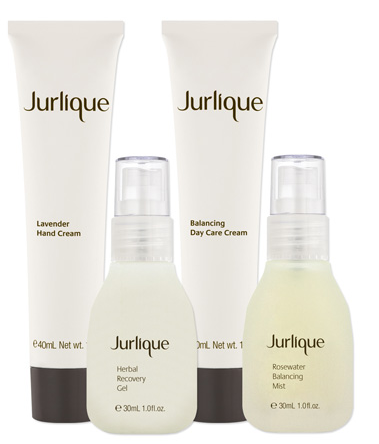 [The special reduced price Earth Day Bundle, which actually does seem to hold all their best stuff.]
The earth is going to the dogs (and not the cute ones).  Well, maybe one of those weird "designer" hybrid dogs like a labradoodle or a puggle.  They might sort of signal the end of days.
Eh, ANYWAY.  This is just my twisted way of saying that today is Earth Day.
On my first ever Earth Day (and maybe it was officially the world's first ever), I was in circa sixth grade.  I went to Central Park to see the B-52s perform on an enormous lawn.  When I couldn't see, some friendly dude picked me up and put me on his shoulders.  (These days, he would probably be some kind of serial killer psycho and I'd end up on a "ripped from the headlines" Law & Order, but anyway.)  During the celebration, the park got so ripped up and littered with beer cans that they had to replant the entire area's grass.  So much for saving the earth from puggles.
This year, I suggest you do something equally self-serving, but less destructive: Jurlique is offering 25%-off all orders on their website today.  So, buy yourself some rose water toner and call it a happy Earth Day.  See?  Earth Days are easy!
A portion of proceeds will go to preserving Botanical Gardens in S.F., L.A. and N.Y.C.  Actually, if you shop in-store at the Madison Avenue boutique, they'll also give you a free pass to the Botanical Gardens.  (Although, if you spend weekdays strolling along Madison Avenue and shopping, maybe you don't need a free pass.)  Eh, plant it or something.  Maybe a flower will grow.
Speaking of which: Do you know what puggles do to gardens?  They dig them up!  Not very earth friendly.  I think I'm onto something here.
xo – N.