LA (PASADENA TO ALHAMBRA): THE BEST WAY TO SPEND A SUNDAY AND (MAYBE) END UP GAINING A POUND (OOPS) … CONTINUED.
By Nora Zelevansky / April 27th, 2010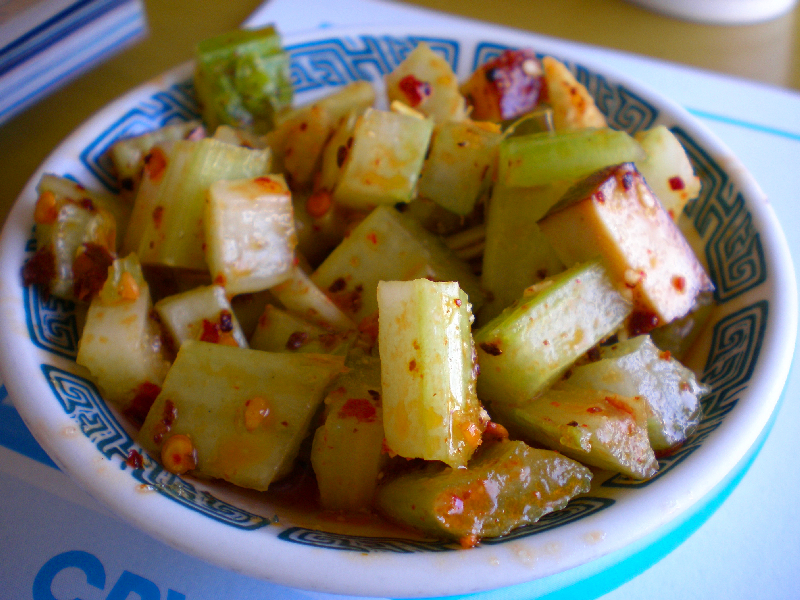 Last post on POCKET LINT: I had just finished shopping Zac Posen wares with M. at Target, when we started to feel a little hungry …

Yeah, so anyway … we were hungry AND we already had plans to meet some peeps for brunch, including Andre Vien and P., at Luscious Dumplings in Alhambra (it's actually in San Gabriel, but some people say it's Alhambra for some reason, so whatever).
I am such a Din Tai Fung fan that I tend to gravitate there anytime I travel that far east for Asian brunch, BUT I have also always wanted to try this lauded spot, where they also serve soup dumplings.  I guess I really don't need to mention what Luscious Dumplings is known for since the name is self-explanatory, but suffice it to say that M. & I were handed a small menu of mostly noodles and, yes, dumplings to peruse while waiting.
We also were served the above gratis pre-meal snack of tofu and celery in a spicy peanuty tangy sauce, which was delicious.  M. couldn't get enough (see above).
Once everyone arrived, we sampled everything from soup dumplings (less refined than Din Tai Fung, but very flavorful) to pork and celery dumplings, some kind of thin-crusted fried item stuffed with scallions, eggs and glass noodles and the below signature pork pot stickers, which were SHUT. UP. good!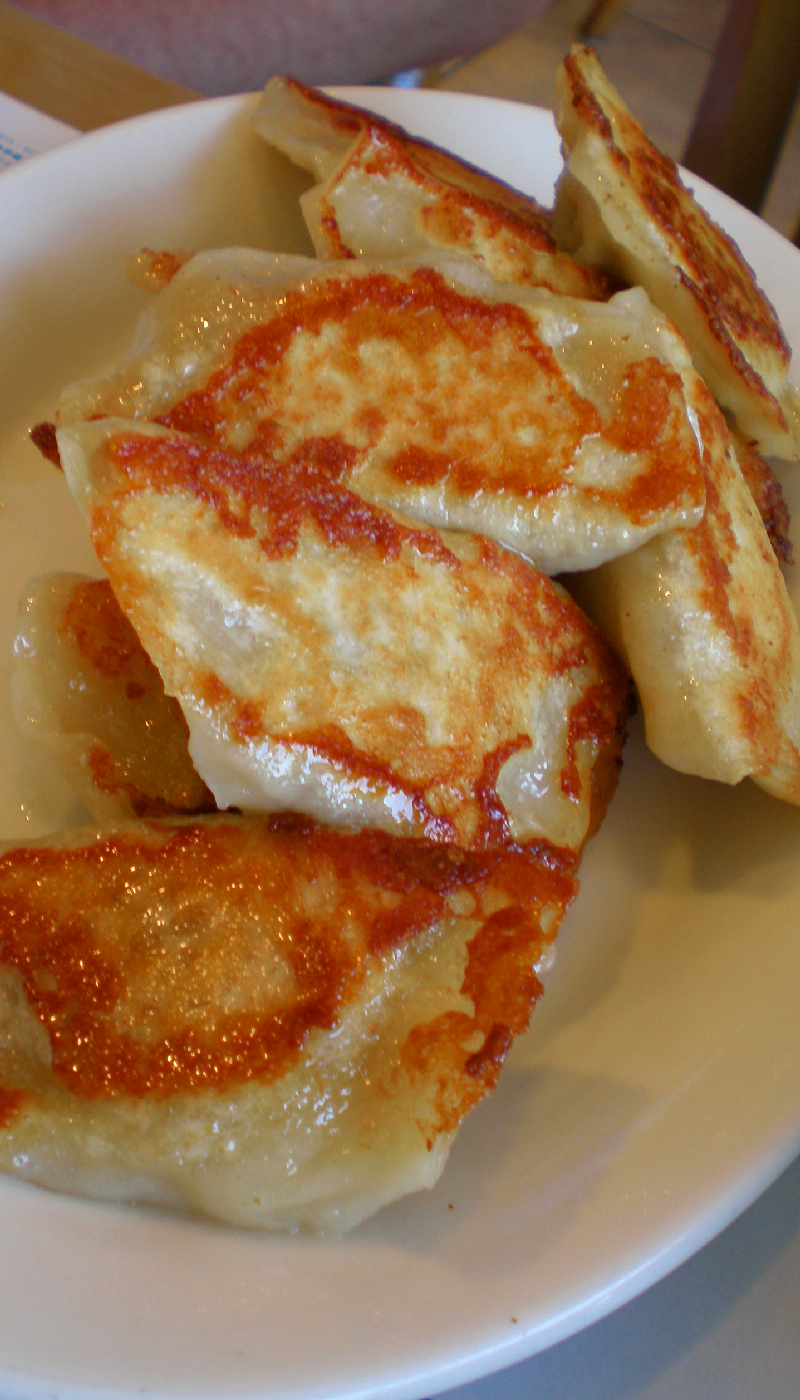 OMG.  Now I want to eat them immediately.  Ugh.  This is the downside to visiting all these east side dumpling houses.  Then, when you want the food, you're pretty far from the actual restaurant.
ANYWAY.  I also loved this below Szechuan noodle dish in flavorful broth with pickled cabbage, pork and ramen noodles.  SO SO good, if you like pickled stuff.  Which you know I do.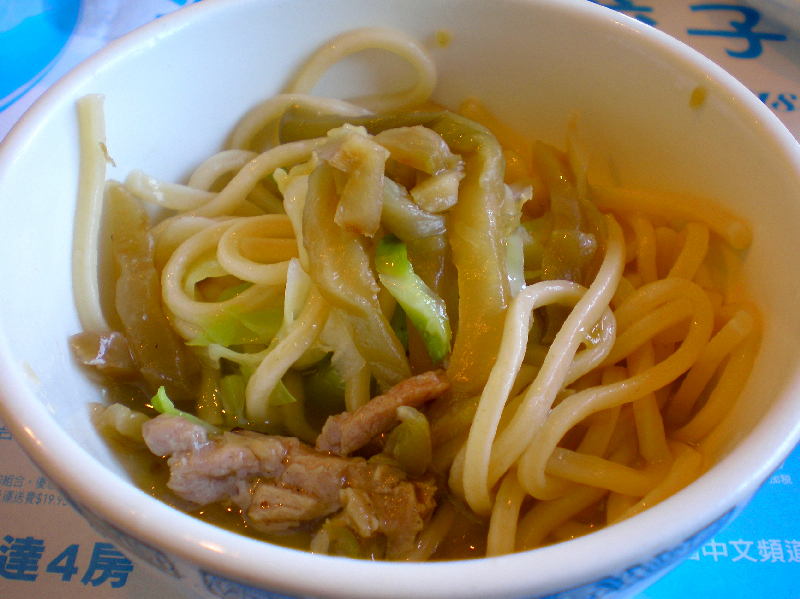 Once in the area, might as well check out Maria's too, for discounted jeans from Seven For All Mankind to whatever.  I wrote a story on the store what feels like a billion years ago for D.C., but basically they sell all manner of overstock jeans and the prices are amazing.
Okay.  Now I need to go track down anything that remotely resembles this food and devour it.  I'll be the crazed lunatic you see in a Zac Posen cardigan, running around and screaming something about pot stickers.
xo – N.